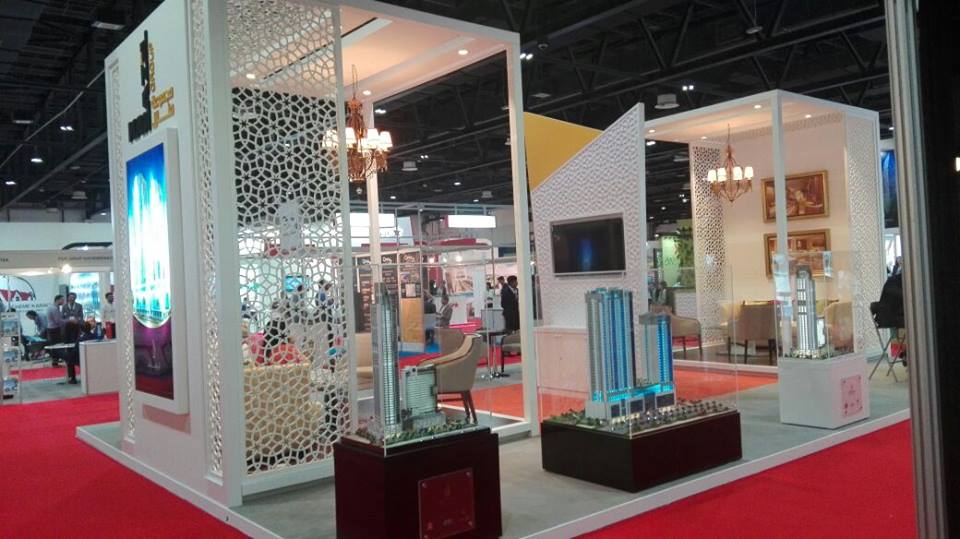 ---
A memorandum of understanding (MoU) for a Rs35 billion direct investment in Pakistan was signed on Wednesday at the Express Media Groups' Express Pakistan Pavilion on the third and final day of International Property Show in Dubai.

The MoU was signed between Vertex International Pakistan and the UAE's famous investor group Colosyss LLC. The document was signed by Vertex Chief Executive Officer (CEO) Asif Chaudhry and Colosyss LLC's CEO Sheikh Naeem Jameel.

Under the agreement, a green housing scheme, comprising 500 houses, will be set up. Speaking on the occasion, the participants said the deal will help in the progress of Pakistan and development of its foreign exchange.

Wednesday was the last day of the three-day International Property Show, which remained very successful. A large number of Pakistani investors based in Gulf states showed great interest in the pavillion which paved way for secured investment in the real estate sector of Pakistan.

At the Express Pakistan Pavillion, 25 renowned construction groups of the country set up their stalls. This pavillion was aimed at encouraging the real estate business and to give it recognition and a place in international market.

On Wednesday, international customers thronged the pavillion and evinced keen interest in the projects of the Pakistani construction groups.

Published in The Express Tribune, April 14th, 2016.