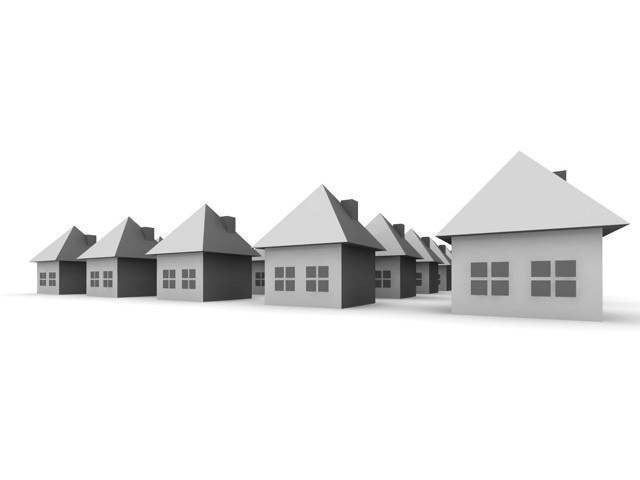 ---
ISLAMABAD:



It has taken capital's civic agency almost 11 years to settle a housing related issue that affected nearly 4,000 low-income families during the period.




Interested in a CDA's project launched in 2005 of small size flats at Sector I-15 primarily meant for low-income groups including lower-grade government employees, some 8,000 applicants had invested in the scheme.




The authority had announced a subsided rate of Rs1.4 million against a fully-constructed flat and that too in easy instalments.

The project never materialised and hard-earned money of hundreds of low-income families was stuck.

Meanwhile, the construction and other housing material's cost continued to soar, forcing the authority to abandon the project terming it financially not feasible.

During the period, the CDA continued to receive instalments from the applicants.

The CDA later offered applicants complete refund of their deposited money.

Only 3,350 out nearly 8000 opted.

For the rest, the CDA announced, it will give residential plots each measuring 138 square yards at the same sector in lieu of flats.

On June 17, 2013, during the tenure of former chairperson Tahir Shahbaz, the CDA board decided to re-plan the sector to create more small size residential plots to accommodate nearly 4,000 affected persons.

New arrangement also faced significant delay.

Finally, good news

Today (Thursday), the CDA will hold computerised balloting of these nearly 4,000 plots, and affected families would at least be given a plot number after a wait of almost 11 years.

According to a press statement, the balloting would be held at the Pak-China Friendship Centre and all the applicants are invited to witness the process, which the authority claimed would be totally transparent and through a balloting software provided by the National Database and Registration Authority.




Drawing attention towards years' long delay in execution of the project, Nafees Jadoon, a government employee said, "under the given circumstances, the announcement of holding balloting by the CDA is a great relief."

"At least, now I will have a piece of land in my name that exists," he said.

Jadoon deplored the state-of-affairs at the CDA saying the city managers only focused on settlement of issues related to posh sectors where plots were sold in millions of rupees and meant for the rich only.

"As mainly poor and low-income families had invested in this scheme, so it never materialised," he added.

Sector still not developed

Miseries of these 4,000 families will not end with the balloting of plots, as Sector I-15 is among several stalled residential sectors, and is yet to be developed.

The federal government approved this sector in November 1992 and the land was acquired from local residents in 1968-69. Although it was announced 24 years ago, the authority has yet to lay basic civic and road infrastructure here.

In past, several attempts were made to tender out development work of the sector, but for one reason or the other it failed.

Even, in 2006, sector's infrastructure development work – estimated at a cost of Rs1.16 billion – was awarded to a local contractor on a turn-key basis but contractor failed to execute the project.

Published in The Express Tribune, April 14th,  2016.