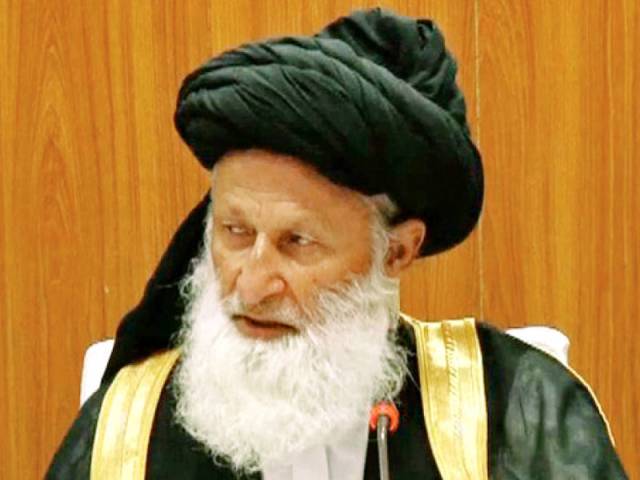 ---
The Council of Islamic Ideology (CII) is a constitutional body that advises the legislature as to whether the laws they promulgate are within the Islamic envelope or not. It must be noted that the CII is advisory, it does not have any formal or delegated legislative powers and the law of the land in its entirety derives from the labours of elected representatives of the population. Despite this and with the passage of time, it has acquired an extra-constitutional influence and given its constitutional foundation, it is extremely difficult to challenge. There does not appear to be any popular movement to dissolve the CII despite recent calls to this effect emanating from the Senate; and it remains a catalyst for potentially violent public protest if it perceives provocation.




A leading member of the CII has recently gone on record to state that it has the right to issue fatwas on all issues. The same member has also lamented the record of civilian governments in terms of respecting the wishes of the CII. Military governments — dictatorships — were far more compliant apparently, which says little for the CII investment in democracy generally and the parliamentary duty to produce the law of the land specifically. Nobody is under the illusion that democracy in Pakistan is anything other than a work in progress, and far from complete at that. Or free of imperfections and inconsistencies. Yet it persists, and with the transition of one civilian government to another after the last election, the democracy project is on track if still some way from its final destination.

As democratic institutions and processes become formalised and normalised so bodies such as the CII, which thrives on the weaknesses of those very processes and institutions, are moved to the margins. The CII is a bastion of social conservatism and orthodoxy, some would say to the detriment of development of wider society in broad terms. It opposes changes — the National Assembly's Standing Committee on Religious Affairs and Interfaith Harmony has rejected the Child Marriage Restraint (Amendment) Bill 2014 after the CII dubbed it "anti-Islamic" and "blasphemous" — and exerts influence beyond its mandate. Advisory is advisory, and a line must be drawn if the legislature is not to be made an irrelevance.

Published in The Express Tribune, April 14th,  2016.

Like Opinion & Editorial on Facebook, follow @ETOpEd on Twitter to receive all updates on all our daily pieces.