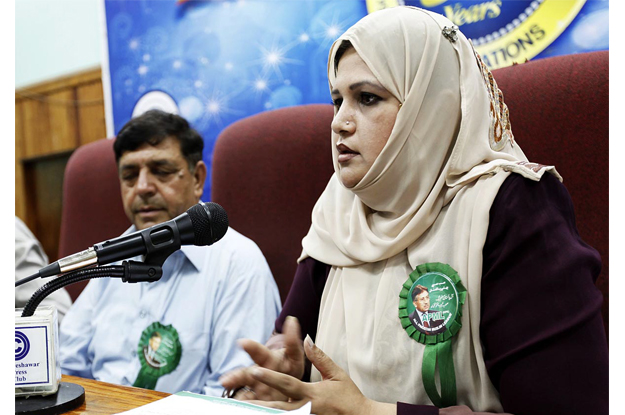 ---
PESHAWAR: All Pakistan Muslim League (APML) Khyber-Pakhtunkhwa chapter announced its decision to join the Pakistan Tehreek-e-Insaf-led sit-in at Raiwind in Lahore.

This was said during a news conference at Peshawar Press Club on Wednesday.

APML provincial general secretary Shamsur Rehman said it was time Prime Minister Nawaz Sharif quit after the Panama leaks and let a commission headed by the chief justice of Pakistan investigate offshore holdings. He also said Ahmad Raza Kasuri should be nominated as a commission member. Kasuri is a politician and a lawyer.




Rehman said the nation must protect its wealth as well as democracy. "The premier during his address to the nation pretended to be oppressed but in fact he misguided the nation." Rehman added people will never accept a retired judge as the head of the commission.

"There is no reason for him [Nawaz] to remain in power and he must resign otherwise APML workers will participate in PTI's sit-in at Raiwind," Rehman quoted minutes of a meeting held at Bani Gala with Kasuri as chair.

"If the prime ministers of Iceland and Ukraine can resign, why not Nawaz Sharif," he questioned. If Nawaz resigned during his stay in London, the establishment will be responsible,
Rehman said.

APML provincial president Amir Alam Khan stated things were already finalised with PTI Chairperson Imran Khan. He added party leader General (retd) Pervez Musharraf was in favour of forming an alliance with PTI against Nawaz Sharif.

When asked whether the leaks carried Musharraf's name as well, Amir said his leader had never looted money and was open to accountability processes. "Musharraf has left the country for treatment and will return soon," he told The Express Tribune.

APML K-P Women Wing President Saima Ambreen said Nawaz, instead of investing in the country, had made others wealthy by sending money abroad. "I wonder how he can request foreigners to invest in Pakistan when he has invested his own wealth outside the country," Ambreen stated. She added APML was just waiting for a call from Imran to join them in protesting.

Published in The Express Tribune, April 14th,  2016.
COMMENTS
Comments are moderated and generally will be posted if they are on-topic and not abusive.
For more information, please see our Comments FAQ