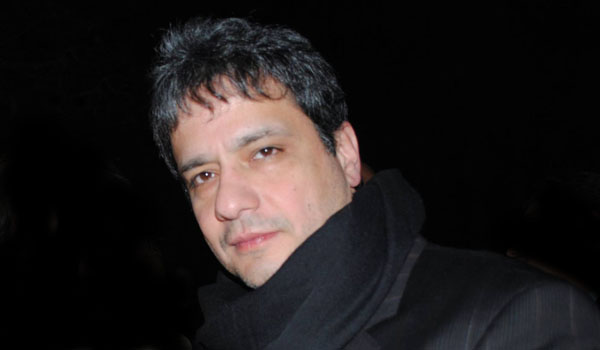 ---
Shaan Taseer, the son of former Punjab governor Salmaan Taseer, landed himself in an unsavoury battle of words with journalist Madiha Tahir on social media, going as far as calling her a "lower class guttersnipe".

It all began when Taseer posted a news article on Facebook regarding a protest held at Lahore's Beaconhouse National University (BNU) against the stigmatisation of menstruation and further proceeded to comment, "Unbeknownst to these inbreds less than a per cent of Pakistani women use pads or speak English. This only highlights the class apartheid of a country that these bourgeois are on the top-end of."

Here's why students at Lahore's BNU covered campus walls with sanitary pads

While calling on him to check his privilege, Tahir accused Shaan of neglecting to pay his employees at the Daily Times, founded by his father and published by his brother Shehryar Taseer.

"A Taseer - excruciatingly privileged, buoyed in part due to stolen wages of Daily Times workers - has suddenly remembered class! And just in time to chide women about protests. Irony is dead," she commented.

[fbpost link="https://www.facebook.com/rumlah/posts/10153118429859058"]

Tahir shared screen shots of her conversation with Taseer, who at the end of their back-and-forth,deleted his post.


Wherein #Taseer calls me a "bitch," "lower class" & "gutter snipe." 1/3 pic.twitter.com/GnIH4X9h6H

— MT 🏴 (@Madi_Hatter) April 13, 2016


Tahir said that Taseer deleted her comment and then proceeded to post under her photos.

"Madiha you stupid b****. I'm sorry you had to be born to the gutters you were but can I please request you not spew class envy on my wall. Ask your mummy and daddy to teach you some manners," Taseer posted.

[fbpost link="https://www.facebook.com/photo.php?fbid=10153118413464058&set=pcb.10153118429859058&type=3&theater"]



The verbal onslaught did not end there, with Taseer going as far as to call Tahir a "third class filthy disgusting pitiful lower class guttersnipe".

Sabeen Mahmud, Jibran Nasir and Shaan Taseer are all cut out from the same fabric

"I am lower class and have no problem with it. Can you handle it Richie Rich," Tahir retorted.

[fbpost link="https://www.facebook.com/photo.php?fbid=10153118545014058&set=pcb.10153118429859058&type=3&theater"]

Tahir claims that she was treated to such language simply because she had pointed out that the Taseers had neglected to pay their employees.

"Because I pointed out Taseers haven't paid workers after he accused feminists of "class apartheid" & called them "inbred"," she tweeted.


Bc I pointed out Taseers haven't paid workers after he accused feminists of "class apartheid" & called thm "inbred" pic.twitter.com/78cUeUrF3L

— MT 🏴 (@Madi_Hatter) April 12, 2016