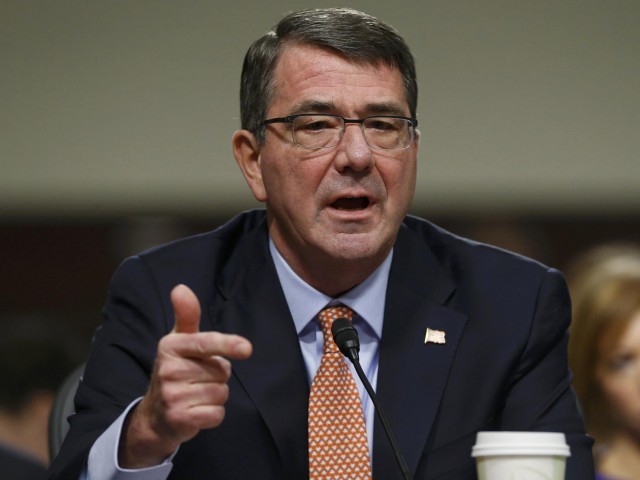 ---
The United States supplied Pakistan with F-16 fighter jets to fight terrorism in areas where the Taliban have a strong foothold, US Defence Secretary Ashton Carter reiterated during a joint press conference in India.

However, as Indian Defence Minister Manohar Parrikar shared the Indian government's concern following the US decision to sell eight F-16 jets to Pakistan. Carter assured that the jets would only be used against terror, Times of India reported.

US Senate rejects move to block F-16 sale to Pakistan

Upon being asked if the US was trying to be a trusted ally of India by supplying the fighter jets to Pakistan, Carter, who is currently visiting India said, "We try to be a trusted partner of India."

He added that the US has given 'unique technologies' to India. "We don't have an agreement like that with other countries."

Further addressing the New Delhi's concerns, Carter said the US 'values' its relationship with Pakistan.

F-16 sale to Pakistan should not be of concern to India: Pentagon

"India also has relations with other countries like Russia. We respect that," he said in the same regard.

"What we do in Pakistan is directed towards counter terrorism. We too have suffered from terrorism emanating from the territory, more specifically Afghanistan," he further stated.
COMMENTS (4)
Comments are moderated and generally will be posted if they are on-topic and not abusive.
For more information, please see our Comments FAQ