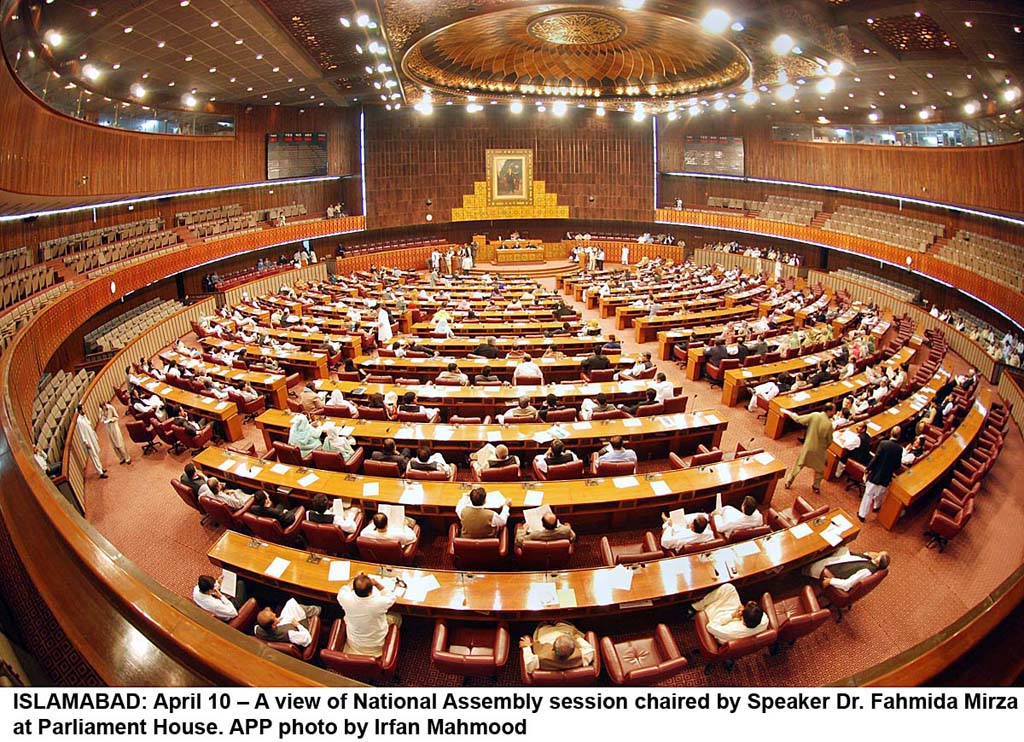 ---
ISLAMABAD: The government told the National Assembly on Tuesday that the implementation of the Customs Act of 1969 had been extended to the Provincially-Administered Tribal Areas (Pata) on the request of Khyber-Pakhtunkhwa Chief Minister Pervez Khattak in 2015.

Parliamentary Secretary for Finance Rana Mohammad Afzal Khan was replying to a call-attention notice by four members of different parties. Sahibzada Tariqullah and Sher Akbar Khan of Jamaat-e-Islami, Murad Saeed of Pakistan Tehreek-e-Insaf, Iftikharud Din of All Pakistan Muslim League and Ibadullah of the Treasury Benches had tabled the notice.

The controversy started on March 28 after the KP home and tribal affairs department issued a notification on behalf of Governor Iqbal Zafar Jhagra. It stated: "The Customs Act, 1969, is extended to Pata under Article 247 (3) of the Constitution of Pakistan."

Khan opposed the motion, saying that the presidential order could not be implemented for some reasons when it was first enacted in 1969 but the same was extended recently on the formal request of the provincial government.

Saeed said that the provincial apex committee had decided a year ago to extend the law to Malakand Division to impose customs duty on all non-customs paid items, particularly vehicles.

Iftikharuddin commented that areas such as Malakand were not ready for an increase in taxation because it suffered from terrorism, poverty and natural calamities.

Rana rebutted the claim that it was an issue of the common man and termed it a problem of a handful of traders owning 100-200 showrooms of smuggled vehicles brought from across the border. "I have pictures and videos of how these vehicles are broken apart in three or four pieces and then brought into the country," he said.

This infuriated the Pata and Fata legislators who staged a token walkout from the NA along with Pakistan Peoples Party (PPP) and PTI legislators.

Khan also told the members that if the provincial government wanted, they could again request the federal government to annul the decision.

Miscellaneous

Leader of the opposition in the National Assembly Khurshid Shah took a strong exception to Monday's press conference of Interior Minister Nisar Ali Khan in which he criticised PPP.

"Khan has said that he will expose some kind of evidence against me," he said, adding that he requested the government to form a probe body to investigate my "corruption and misuse of power".

"I will quit politics if I am found guilty of these charges," he maintained.

PTI's Arif Alvi moved a bill to amend the National Accountability Ordinance to end plea bargains.

Published in The Express Tribune, April 13th, 2016.
COMMENTS
Comments are moderated and generally will be posted if they are on-topic and not abusive.
For more information, please see our Comments FAQ