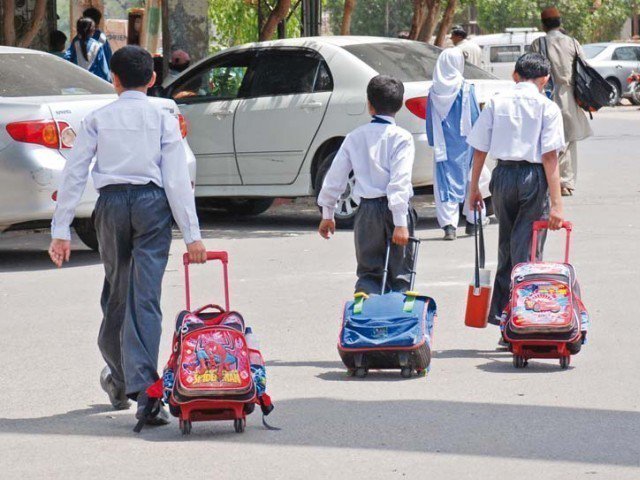 ---
FAISALABAD:



A 13-year-old Christian student from Jaranwala was barred from sitting the Islamic Studies viva exam, as part of the middle school annual examinations conducted by the Punjab Education Commission, on March 29. Passing the Islamic Studies exam, a compulsory subject, is a requirement for promotion to the next grade. The examination superintendent, who was heading the viva exam team, had allegedly told the student that he was not allowed to recite verses of the Holy Quran without performing wuzu (ablution). The student did not know how to and was not given any marks in the viva exam.




Naveed Rafique, 13, a resident of Chak 21-GB, Jaranwala, is enrolled at the Arslan Gahwara-i-Taleem Middle Model School, nearly 37 kilometres away from Faisalabad city. According to his teachers, Rafique has been a position holder in previous classes.

The Islamic studies exam carries 100 marks – 75 for the written test and 25 for the viva. Pass marks are 33 per cent.

Rafique had secured 27 marks out of 75 marks in the Islamic studies written test but because he was not allowed to sit the viva exam, he failed to reach the 33 per cent mark. A fail in Islamic studies automatically results in a fail in the annual examinations.

Education Assistant Director Anwar-ul-Haq, who is also controller of middle standard examinations, told The Express Tribune that Rafique Masih, the student's father, had submitted an application in this regard.

Haq said that they were investigating the claim.

"If this is true, then I believe that the viva exam team exceeded their authority in barring a non-Muslim from taking the exam." He said there was no excuse for barring anyone from reciting verses of the Holy Quran.

"We have taken a serious notice of this complaint and investigation is underway," he said. Haq said they would take action against those responsible for the discrimination.

He said the inquiry would be completed on April 20, and a revised result would be issued in the first week of May.

Rafique is the eldest of four siblings and his father, Rafique Masih, is a labourer who earns nearly Rs5,000 a month. His mother, Shakeela Bibi, works as a sweeper at the school Rafique studies in and at some houses in the area. She makes between Rs1,000 and Rs1,500 a month.

Rafique Masih said that his son was very disturbed by what had transpired at the examination centre.

He said Shakeela Bibi and he had high hopes for their children.

Rafique too is forlorn. "I was so excited about getting into high school with the rest of my friends in the village. Now I just feel ashamed at my failure."

He said that he would have learned to perform wuzu had his teachers told him it was mandatory. "I asked the examiners to teach me how to perform wuzu but they said I was Christian and that would not be acceptable."

Arslan Gahwara-i-Taleem Middle Model School principal Reshma Bibi has been running the school for over two decades.

She said non-Muslims were exempt from studying Islamic studies and could opt for ethics instead.

"But we do not have the resources to hire a teacher for one student." She said they also did not have the book on ethics.

She added that several Christian students in the area had sat the Islamic studies exam and had been given grace marks or had passed without them having sat the Nazra test (viva) because of their faith.

Published in The Express Tribune, April 13th, 2016.
COMMENTS
Comments are moderated and generally will be posted if they are on-topic and not abusive.
For more information, please see our Comments FAQ