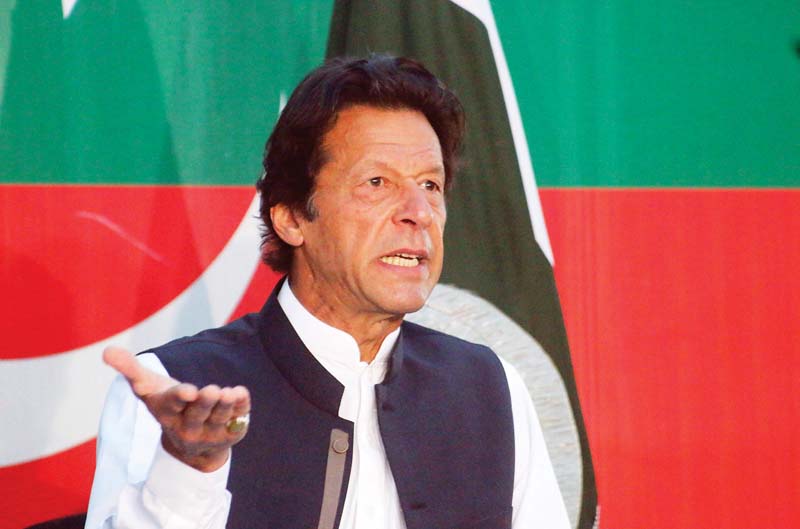 ---
There is more than one way to skin a cat says the old saw. The matter of intra-party elections in the dynastic political system that has operated in Pakistan since Partition is much vexed. The new kid on the political block is the PTI, which has been keen from its inception to promote the image of a party that is doing things differently, has broken with the mainstream and has its roots deeply in freedom, democracy and transparency. Well maybe. The PTI Chairman, the ubiquitous Imran Khan, announced on April 11 that he had decided to postpone the intra-party elections to allow the party to concentrate its interest on the organisation of a protest march associated with the revelations contained in the Panama Papers concerning the family of Prime Minister Nawaz Sharif.

Thus the Panama Papers present the opportunity to march away from a potentially difficult set of intra-party elections whilst marching towards the prime minister's residence in Raiwind, the better to serve the purposes of democracy and transparency. Or not. The prime minister's residence was chosen as the destination for the latest PTI march to nowhere of consequence because the proposed venue, D-Chowk or the F-9 Park in Islamabad, have been closed to demonstrations by the Interior Ministry after the debacle of the protests held by supporters of Mumtaz Qadri. The PTI protest is said to be the "culmination of our movement against corruption". Laudable indeed. The move also provides a convenient fig-leaf to deploy over the rifts within the PTI revealed by the party's senior member Jahangir Tareen, who announced that he was dissociating himself from the process of intra-party elections; whilst elsewhere in this paragon of political virtues the PTI Vice-Chairman, Shah Mehmood Qureshi, representing the Ideological group, accused Mr Tareen's Unity group of destroying the party. It is difficult to escape the impression that the PTI is running out of feet to shoot itself in, and its leader is losing traction fast. We look forward to updates throughout the marching season.

Published in The Express Tribune, April 13th, 2016.

Like Opinion & Editorial on Facebook, follow @ETOpEd on Twitter to receive all updates on all our daily pieces.
COMMENTS (1)
Comments are moderated and generally will be posted if they are on-topic and not abusive.
For more information, please see our Comments FAQ