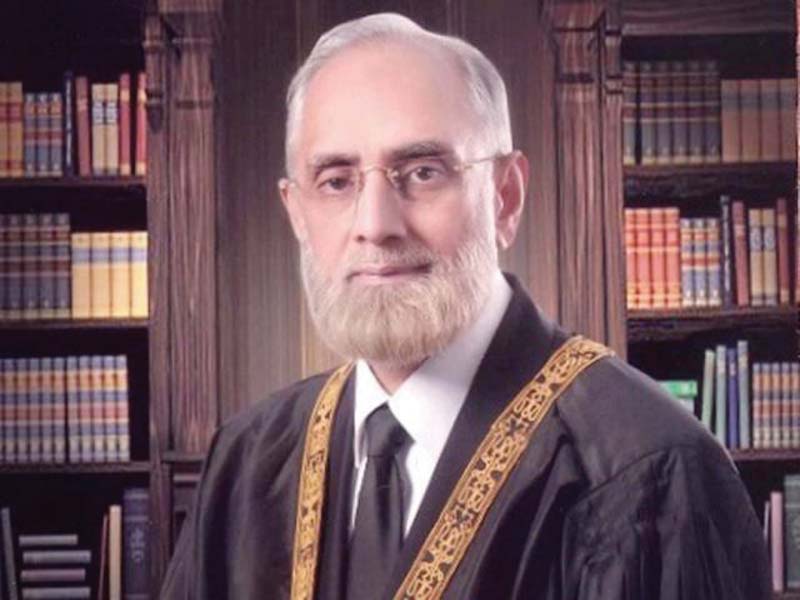 ---
ISLAMABAD: Expediting the process of judiciary's self-accountability, the top judge has summoned another important meeting of the Supreme Judicial Council (SJC) to consider complaints of misconduct against superior court judges.

The SJC is a body of judges empowered under Article 209 of the Constitution to hear cases of misconduct against top judges. A judge belonging to the superior judiciary can only be removed on the recommendations of the council. No superior court judge has been ousted by the council since the 1970s. The law states that if, after inquiring into the matter, the council reports to the president that a judge is incapable of performing his duties or has been guilty of misconduct, the president may remove the judge from office.

Sources told The Express Tribune that Chief Justice of Pakistan Anwar Zaheer Jamali has convened the next SJC meeting on April 14.

The council, they said, has summoned two judges of the Lahore High Court on complaints of misconduct against them.

Despite several attempts, the SJC secretary could not be contacted on phone to confirm this development.

During the tenure of the current chief justice, the council has already held a couple of meetings to listen to grievances against judges. In some cases, further proceedings have also been initiated by the council.

However, the media has been restrained from publishing or airing news items about the council's proceedings without verification and confirmation from the SJC Secretariat.

In September last year, CJP Jamali in his first speech after taking oath of his office had vowed to make the SJC effective. On October 30, 2015, the chief justice said around 90% of the complaints filed against the judges of superior judiciary had become outdated as the council had been inactive for the past many years.

The vast majority of references had become infructuous since most of those judges had retired after completing their terms.

The CJP also said the remaining 10% complaints were "in the pipeline" and the SJC would contemplate invoking Article 209 over these complaints.

Likewise, SC's senior-most judge Justice Saqib Nisar in his judgment on the 21st Constitutional Amendment case had observed no judge of a superior court in Pakistan had ever been prosecuted in a criminal court.

Published in The Express Tribune, April 12th,  2016.