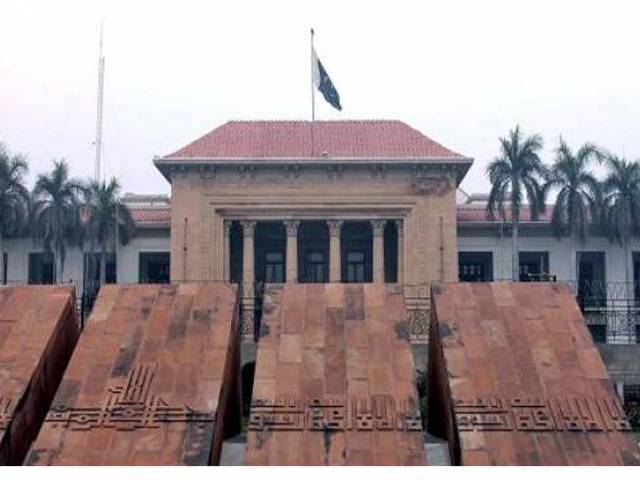 ---
LAHORE:



The Opposition managed on Monday to delay the conclusion of the pre-budget debate as lawmaker Arif Abbasi pointed out lack of quorum before Finance Minister Ayesha Ghaus Pasha could deliver her speech.




Attendance had remained thin throughout the session that continued for three hours. Treasury and Opposition benches exchanged slogans following the mention of Panama Leaks controversy by Abbasi who also sought a Rangers-led operation against corruption in the province. His speech was interrupted several times by Speaker Rana Muhammad Iqbal for its lack of relevance to the pre-budget debate. His remarks about the Panama Leaks were met by anti-PTI slogans by the Treasury benches. Abbasi said that the revelations were enough to show that money was being laundered out of the country. On his remarks about poor facilities at hospitals in the province, some Treasury members said that the PTI should improve healthcare facilities in the Khyber-Pakhtunkhwa before complaining about the facilities in the Punjab. Abbasi also sought a Rangers-led operation in the province to root out corruption. He condemned the Sharif family for spending Rs360 million from public funds on security arrangements at their Raiwind residence.

When the Chair ruled for expunging from record the arguments between Abbasi and some Treasury lawmakers, Abbasi lashed out at the Speaker. "Why do you dislike truth so much?" he asked.

On Monday, the government was criticised for not releasing development funds for the Opposition members' constituencies. Independent lawmaker Abdul Razzaq Khan said funds had not been released for independent members' constituencies either.

Some members of the Treasury also took part in the debate seeking bigger allocations for agriculture, power and sanitation sectors. Calls were also made for establishing an authority to oversee de-weaponisation of the society and to make the Wazirabad Cardiology Centre operational. Lawmakers demanded that steps be taken to improve law and order and suggested that salary raises and shorter duty hours be announced for the Police Department officials. Some lawmakers urged the government to ensure provision of missing facilities at schools and hospitals and release funds for schools operating in hazardous buildings.

"Let us compromise on building a few new roads but make sure that adequate funds are set aside for health and education budgets," said Taufeeq Butt, a Treasury lawmaker from Gujranwala. He also sought the establishment of model kabaddi and wrestling facilities in the province.

Abbasi pointed out lack of quorum before Finance Minister Ghaus Pasha could begin her speech.

Earlier, irked by lack of discipline in the House, the Chair directed Treasury member Farzana Butt to move to the last row for creating disturbance during the proceedings. The Speaker also took notice of the absence of parliamentary secretaries concerned and asked that their presence be ensured next week to take up adjournment motions.

Responding to supplementary questions on lack of facilities at veterinary hospitals, Food Minister Bilal Yasin said that to make up for poor facilities at these hospitals, the government had arranged 1,000 mobile dispensaries and provided 5,000 motorcycles to officials concerned to provide veterinary healthcare services in rural areas. Displeased with the Treasury lawmakers for raising one question after another, the minister said there was a lack of seriousness with which questions were being posed in the House.

The pre-budget debate is now scheduled to conclude on Wednesday as the House will take up private members' agenda on Tuesday.

Published in The Express Tribune, April 12th,  2016.
COMMENTS
Comments are moderated and generally will be posted if they are on-topic and not abusive.
For more information, please see our Comments FAQ