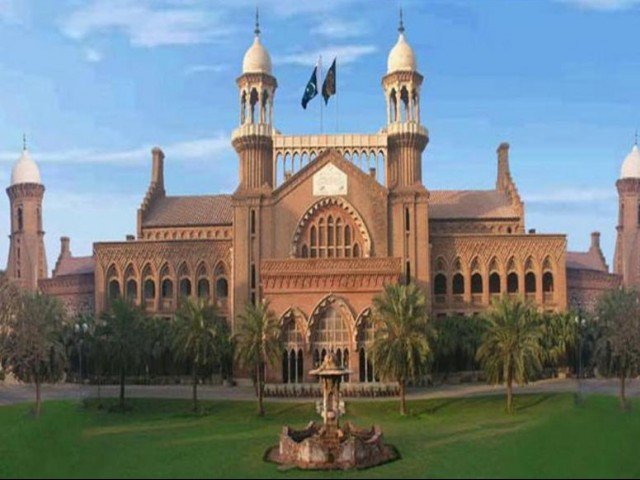 ---
RAWALPINDI:



The Lahore High Court (LHC) on Monday stopped the Punjab government from acquiring land in village Buchal Kalan in Kallar Kahar. The land was being acquired for the establishment of a private cement plant.




Justice Shahid Mobin of the LHC's Rawalpindi bench issued a stay order after conducting a preliminary hearing of a petition filed by 19 villagers against the acquisition.

The LHC also directed commissioner Rawalpindi, district coordination officer Chakwal, secretary collector land acquisition Punjab, and secretary department of commerce and investment to submit their written comments till April 21, the next date of hearing.

The LHC, in its interim order, suspended a notification of the Punjab government issued on March 29. The notification allowed the district administration to acquired 2,587 kanals of land in village Buchal Kalan for the construction of the cement plant for the company Lucky Cement.

Zarina Bibi and 18 other petitioners, through their lawyer Chaudhry Imran Ali, moved the bench stating the provincial government could not acquire their land for commercial projects.

The petitioners have argued that the district collector was at fault for allowing the acquisition of the land for a cement factory. They said that under the constitution, no one can deprive them of their land.

Under land acquisition laws, the government can obtain land for the benefit of public at large. The petitioners claim the cement factory will provide no benefit to residents of Buchal Kalan.

They said the factory will offer only petty jobs like peons, guards, gardeners, and drivers, and instead, damage the financial and social interests of villagers. They said the government would deprive them of their ancestral land, which they use for agriculture and dairy purposes.

The petitioners said two cement factories were already functional near their village and that a third could result in environmental damage and prove a health hazard. Citing different international researches, the petitioner stated that the factories and limestone quarrying were harmful for those living nearby.

Quoting statistics from the All Pakistan Cement Manufacturers Association (APCMA), the petitioners noted that production of cement in the country was in excess of current needs. They said there was no need for establishing new cement factories. They said the chief executive of Lucky Cement was also the chairman of the executive committee at APCMA.

The petitioners have prayed the court to set aside the notification for acquiring their land by the Punjab government.

Published in The Express Tribune, April 12th, 2016.