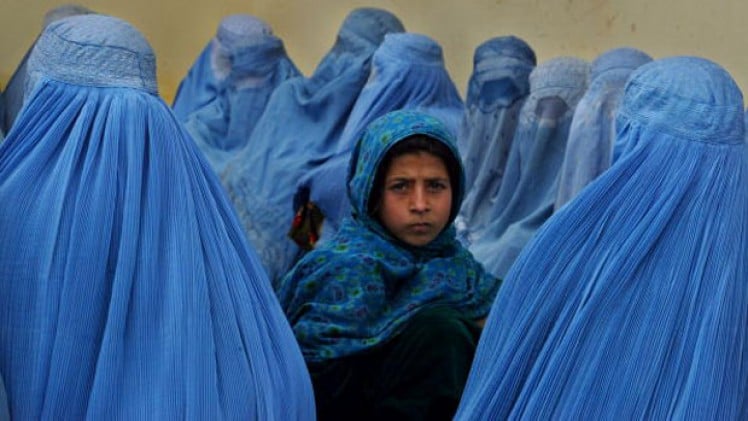 ---
KABUL: A video of an Afghan lawmaker purportedly threatening to cut off a reporter's nose after she asked his views on marital rape has gone viral and sparked widespread condemnation online.

The clip, which has been retweeted more than 4,000 times since it was posted by the VICE website Saturday, highlights the parlous state of women's rights more than 14 years after the fall of the hardline Taliban.

VICE reporter Isobel Yeung is seen questioning Afghan parliamentarian Nazir Ahmad Hanafi about his opposition to the Elimination of Violence Against Women Act.

Equal rights: 'Women-specific laws can curb gender-based violence'

It was submitted to parliament in 2009 but has yet to be passed due to strong resistance from MPs.

"What if a husband rapes his wife, is that domestic abuse? Should the man be punished or should the woman be punished for that, in your opinion?" she asks Hanafi.

He represents the western city of Herat and is also an Islamic scholar who lectures at various universities and madrassas.

"There is a kind of rape you have and another we have in Islam," he replies. Yeung attempts to press on with another question but is cut off by Hanafi, who tells her: "I think you should stop it now."

Empowerment: Women pivotal for national progress

He is then seen turning in another direction and says: "Maybe I should give you to an Afghan man to cut your nose off."

Hanafi later denied making the comments in an interview with Radio Free Europe, suggesting the video was fabricated.

"Actually I haven't said such a thing, neither have I behaved in a such a way with anyone," he said.

"This video has been manipulated and made up. Fabricating a video is something normal and everyone can do it."

The clip sparked angry reaction online after being widely shared on Facebook.

User Mohammad Bashir Haidary wrote in Dari: "Dear MP...you have defamed the dignity of the entire Afghan people. May you face the wrath of the Almighy, you are representing the ancient province of Herat."

Women's day: Govt pledges to protect women's rights

Another user, Aminullah Farahi, wrote: "This dirty man knows well that the interview is watched by millions of Easterners and Westerners, and you are representing Islam, is this Islam?"

Gender equality has improved somewhat since a US-led coalition toppled the hardline Taliban regime in 2001, with women -- particularly from cities -- taking up numerous professional jobs and holding more than a quarter of all seats in parliament.

President Ashraf Ghani has also pledged to place women's rights at the top of his agenda, but major challenges remain.

Last year a 27-year-old woman known as Farkhunda was beaten to death in Kabul after being falsely accused of blasphemy, a case that became a symbol of the endemic violence that women still face.
COMMENTS
Comments are moderated and generally will be posted if they are on-topic and not abusive.
For more information, please see our Comments FAQ