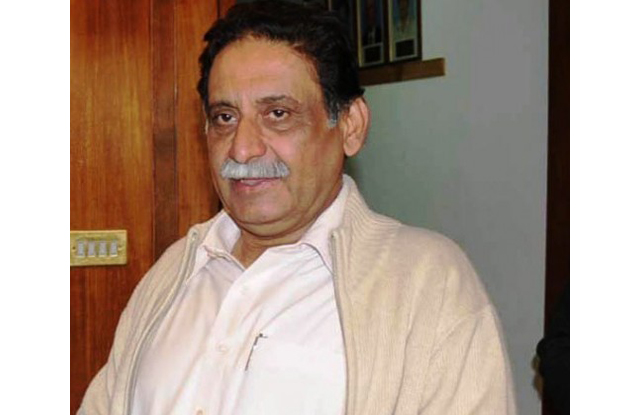 ---
QUETTA:



The Sindh government has deliberately blocked the flow of the Right Bank Outfall Drain (RBOD) by closing the siphon at its border, intensifying water-logging and salinity in the Kirthar Canal Command Area in Balochistan, former chief minister Mir Jan Mohammad Jamali said on Sunday.




Jamali, a sitting MPA who also served as a former speaker of the provincial assembly, was talking to newsmen in the border town of Gandhaka in Nasseerabad division.

Drinking water: 409 water plants being installed in Balochistan

He said he had discussed the issue with people who suffered floods after recent rains and also with people who were hit by artificial floods created by influential people.

He said that Sindh's Chief Minister Qaim Ali Shah had inked an agreement with the government of Balochistan, promising to keep the siphon open and allowing an unobstructed flow of the outfall drain towards the sea.

The Sindh chief minister, Jamali said, had violated accords reached with Balochistan on three separate occasions and now tens of thousands of fertile land was being threatened by salinity and water logging.

He estimated that more than 40,000 acres of highly fertile land had been destroyed because of the hostile attitude of Sindh.

Jamali recalled that the RBOD had been planned and built after a consensus among all the provinces and it was designed by prestigious international firms to combat the twin menace of water logging and salinity in the Naseerabad division in Balochistan and Jacobabad district of Sindh.

The outfall drain benefits both Sindh and Balochistan and is meant to reclaim land lost to salinity and waterlogging, Jamali told newsmen.

House Proceedings: Balochistan demands water dues from Sindh

According to him, tens of thousands of people had been rendered jobless after their fertile lands became barren in the wake of Sindh's obstruction of the normal flow of the drain.

Incidentally, massive seepage occurred in canal water in the upper reaches of Shahpur desert because of a structural fault in the construction of Pat Feeder. Experts estimated that nearly 300 cusecs of precious irrigation water was going down the drain, causing water logging and salinity in Sohbatpur district of Naseerabad division alone.

Balochistan's irrigation department said that more than 200,000 acres of land had already been destroyed because of the Pat Feeder seepage.

Published in The Express Tribune, April 11th,  2016.