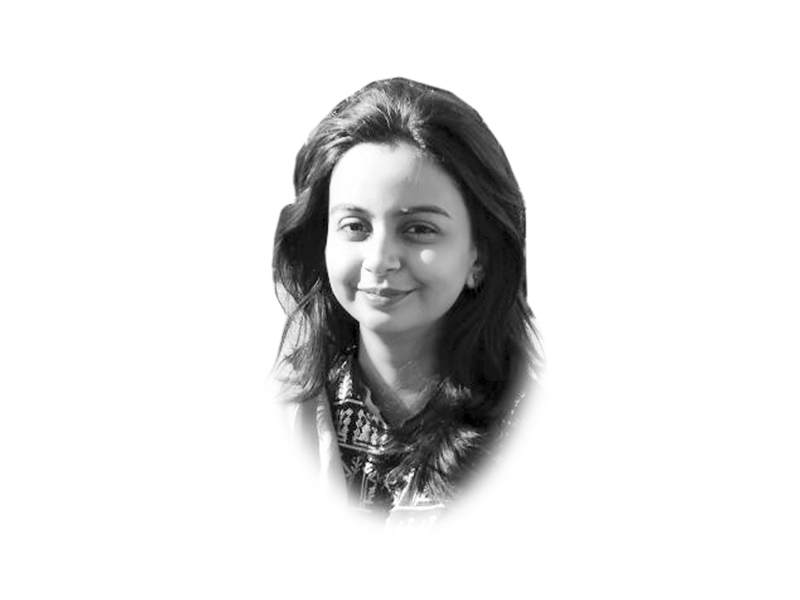 ---
The past year has seen the rise of a popular women's rights movement on the posh side of the bridge. It is called 'Girls at dhabas', where high society women frequent faux dhabas in DHA and Clifton and take pictures of themselves, throwing in words like 'empowerment', 'liberation' and 'freedom' into the captions.

Then they organised the 'Girls play street cricket' movement, and this time it was girls playing gali cricket on a leisurely Sunday afternoon, in DHA. Now, the most recent of these events is a bike rally on Sea View and the posh parts of Lahore in efforts to liberate women.

Everyone has been raving about the movement, about how it is 'making a difference'. There is one question to be raised though: how is writing 'Cycle chalaao, patriarchy dubaao' on a placard and riding a bike in a posh area helping the cause of oppressed women?

Being someone who lives on the wrong side of the bridge, someone who has spent the past four years travelling in a public bus, someone who has walked through the busy streets of Saddar, let me tell you that the movement makes me angry. A bunch of entitled people, doing Instagram-worthy things on weekends, do not bring change.

This, whatever this is, feels like mockery of the plight of women that are groped in buses, catcalled at, even if they are 'appropriately' dressed. These women go out there and make themselves as small and invisible as possible just to survive the social setting that they have the misfortune of being a part of. Your slogans and hashtags are actually hindering their progress. Every time one of us wants to speak of our actual rights, like decent sized compartments in buses or actual liberation like the right to walk down a street without feeling ashamed, we are shut down and told, 'look at the Girls at Dhabas movement, there is stuff being done for you, women need to stop whining."

My open challenge to all of these women is to try riding a bike in Saddar, to have tea at a dhaba in Nazimabad and try playing cricket on a street in Gulshan.  Once you've done all of that, seen what the real world is like, you'll laugh at yourself and realise how little you know about the problem you're trying to beat. I'd rather you find some other way to while away your time than make a laughing matter out of our misfortune. It is very well to dream of conquering the world while you chant slogans within your comfort zone.

Published in The Express Tribune, April 11th,  2016.
COMMENTS (3)
Comments are moderated and generally will be posted if they are on-topic and not abusive.
For more information, please see our Comments FAQ