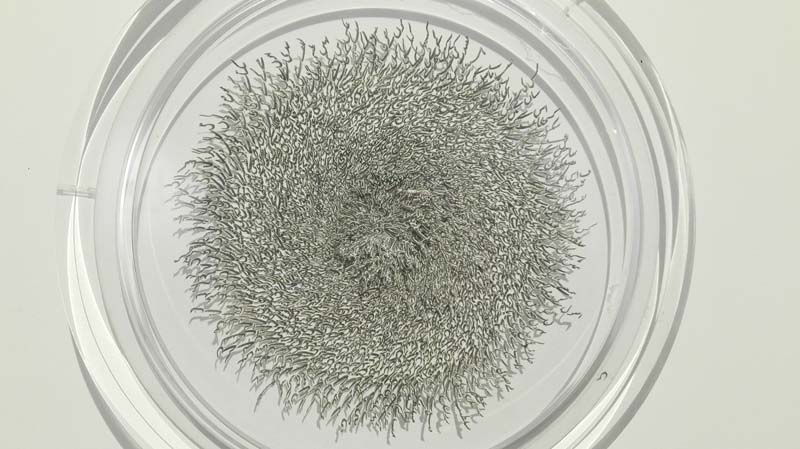 ---
LAHORE:



A solo exhibition titled Chaan Been by Ghulam Muhammad opened at Rohtas 2 Art Gallery on Saturday.




As many as 12 pieces have been put on display. The artist has drawn inspiration from language for his miniature pieces. The medium is ink and paper collage on Wasli.

Talking to The Express Tribune, Muhammad said he had used discarded books for his pieces. The artist said he had cut out letters from Urdu books and rearranged them in his work. Born in a village in Balochistan, the artist said he had faced a language barrier with the rest of his countrymen from a very early age. He said he had explored this barrier in his work.




Mahmood Hassan Jafri, a teacher from the National College of Arts, said, "Creating art in such detail and with such intricacy is not an easy task. The artist has displayed his skill and his views on notable Urdu writers in his work."

Pointing at one of the pieces on display, Jafri said, "Though the words appear randomly arranged, a close look reveals that the artist has used a passage from one of Manto's novelette."

Talking to The Tribune, former NCA principal Salima Hashmi said words from any language could be rearranged to create another language.




"Every culture has its own particular set of words. These words sound alien to those not familiar with them," she said. Hashmi said the artist re-imagined conversations in Urdu with great skill.

"Paper as a medium reinforces the idea of history embedded in a manuscript. Words inked on them portray stories and lore," she said

The show will end on April 30.

Published in The Express Tribune, April 11th,  2016.