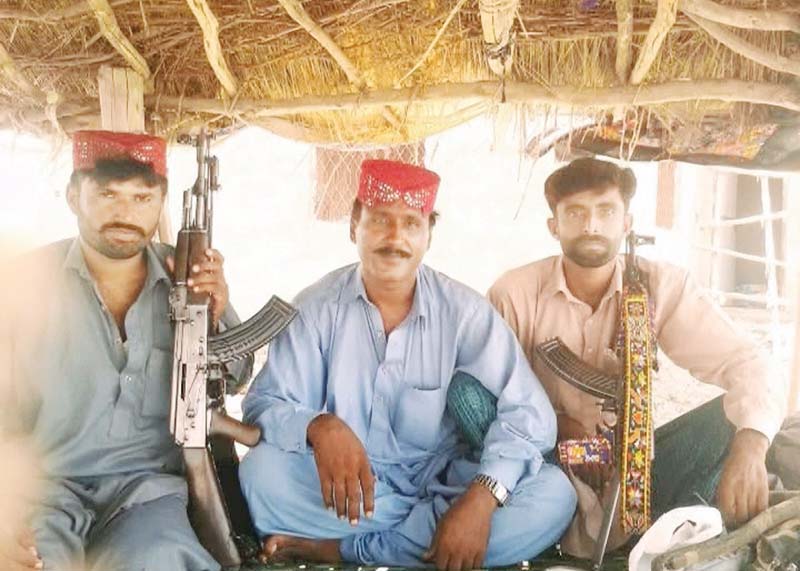 ---
BAHAWALPUR/DERA GHAZI KHAN:



A ground operation against Chotu Gang, codenamed Zarb-i-Ahan, began in the riverine Kacha areas of Rajanpur district earlier this month. Punjab Police IG Mushtaq Ahmad Sukhera arrived in Rajanpur over the weekend and visited trenches and check posts set up by law enforcement agencies in the area.




Residents of the Kacha area alongside the bank of River Indus in Rojhan tehsil were requested to move out on Saturday. Last week, a six-year-old was killed in crossfire between alleged members of Chotu Gang and law enforcement agencies.




During his visit to the trenches, Sukhera said the operation would continue till every terrorist was eliminated. He said the operation had the support of the federal and provincial governments, and the armed forces. Law enforcement agencies have targeted the Chotu Bakhrani Gang led by Ghulam Rasool alias Chotu Bakhrani. The gang is allegedly involved in several high profile kidnap for ransom cases in Sindh and the Punjab.

Last week, the Inter-Services Public Relations released a statement saying that the Rangers, nearly 1,600 police officials from six districts, Counter Terrorism Department (CTD) and the army were involved in the operation. Lahore Corps Commander Lt Gen Sadiq Ali is heading Operation Zarb-i-Ahan.

Sukhera said on Saturday that several terrorists had fled areas where Operation Zarb-i-Azb was taking place to certain districts in south Punjab, including Rahim Yar Khan and Kacha areas (along River Indus) in south Punjab.

He said it was in the areas that they had decided to launch an operation. Prime Minister Nawaz Sharif, Chief of Army Staff Raheel Shareef and Chief Minister Shahbaz Sharif have allocated financial resources and weapons to make the operation successful, said Sukera. "The chief minister has told us to file a daily report on the operation." He said, "The professional criminals have been surrounded on all sides and will be taken down."

Commander Lieutenant Colonel Asim Raza Khan Sajid, giving a briefing to the IG, said that the Rangers and the police had attacked certain hideouts last week. He said they had sophisticated equipment that they were using to track the enemy's movement. He said they had destroyed several safe havens of the enemy through mortar shelling and two militants were killed and six were injured.

Bahawalpur RPO Ehsan Sadiq and Dera Ghazi Khan RPO Rehmatullah Khan Niazi told journalists that the police surrounded the Chotu Gang on all four sides and no one would be allowed to flee. They said they had arrested more than 100 facilitators of militants who were being interrogated.

Security is on high alert in Rajanpur and areas where Zarb-i-Ahan is underway. Pickets have been set up at entrance points to the district. DPO Atta Muhammad said 200 additional Rangers had recently arrived at the district.

Security operation

Two men were killed and three were injured in a joint operation by the Rangers and the police under Zarb-i-Ahan operation on Saturday.

Police said Ali Gul Bazgir and his brother Bhai Paandi Khan, proclaimed offenders, were killed in the operation and three suspects were injured in the area of Chak Mughalan in Rajanpur. The suspects had been nominated in several abduction and murder cases registered in Dera Ghazi Khan, Rajanpur and Rahim Yar Khan police stations.

Police said Bazgir had been accused of kidnapping Dera Ghazi Khan Health EDO Mushtaq Rasool for ransom. Rasool had been abducted on his way to Dera Ghazi Khan from Multan near Darahma police station. He was released after a month after his family paid Rs6 million as ransom. Police said the brothers had also kidnapped a personal staff officer of City SP Iqbal Chandia and Head Constable Ghafoor, who had been appointed to track down the proclaimed offenders at Choti Bala.

Published in The Express Tribune, April 11th,  2016.
COMMENTS
Comments are moderated and generally will be posted if they are on-topic and not abusive.
For more information, please see our Comments FAQ