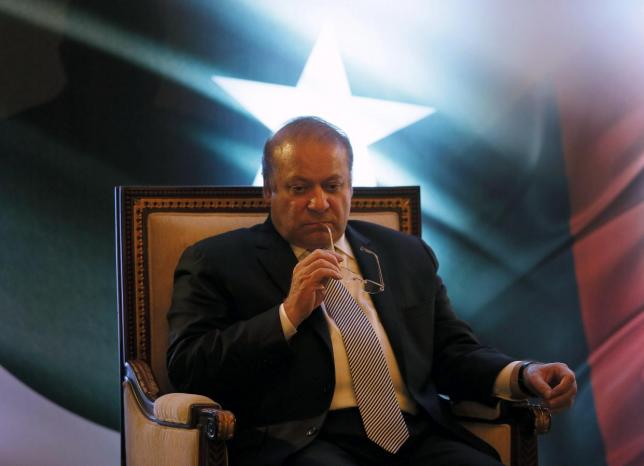 ---
ISLAMABAD:



Pakistan's chances of getting any advantage from the leaked information about more than 200 of its citizens who have stashed wealth abroad are bleak.




Tax authorities neither have formal arrangements for exchange of information with the infamous offshore tax havens nor the capacity to confront influential people.

Panama Papers: Huge tax leak exposes Putin aides, world leaders, stars

The Federal Board of Revenue (FBR) is the relevant institution that can probe what was the source of income of these over 200 people, whether they got approval before remitting the money abroad, was it legal money and had the beneficial owners paid due taxes on the income generated in Pakistan.

Just last month, the FBR faced embarrassment when it raided the boutique run by a daughter of a former finance minister. Tax officials were beaten, kept in illegal custody for hours and released only after police came to their rescue. To date, the FBR has been unable to register an FIR against the woman. The boutique owner, however, maintains that the FBR officials have harassed her and behaved like 'gangsters'.

Keeping this in view, the question is will the FBR confront the sons and a daughter of a sitting prime minister?

A huge leak of documents from the Panamanian law firm Mossack Fonseca last week detailed how the world's rich escaped through loopholes to keep cash in low-tax jurisdictions. More than 500 banks, their subsidiaries and branches registered nearly 15,600 shell companies through Mossack Fonseca, according to the International Consortium of Investigative Journalists (ICIJ).

Some of these companies are owned by over 200 Pakistani politicians, businessmen and judges. The prominent ones are Prime Minister Nawaz Sharif's two sons, Hussain and Hasan, and daughter Mariam. The premier's children have been named in the documents for owning offshore businesses.

Former prime minister Benazir Bhutto, along with her nephew Hassan Ali Jaffery and Senator Rehman Malik, have been named as sole shareholders of a petroleum company found by the UN to be involved in giving bribes to win contracts in Iraq more than a decade ago.

PM seeks details of ruling party leaders' assets

Senator Osman Saifullah and his family have been reported as owning 34 companies in the British Virgin Islands and the Seychelles.

According to experts, four major companies sell the shell companies to those who desire to park their wealth abroad due to various reasons. Hong Kong-based Offshore Incorporations Limited sells companies to legal and accounting firms, banks, corporations and (often in bulk) to web-based resellers. It has 1,300 employees in 35 countries.




The second is Ocra Worldwide, based in the Isle of Man. Its website says it has 350 employees and sells more than 30,000 companies a year in 20 locations. Mossack Fonseca is based in Panama, having 500 staff members. The ILS Fiduciaries, Isle of Man, is another such company.

'Will march towards Raiwind if Panama Papers revelations not probed independently'

All these firms have their well-established networks and the FBR, which is crumbling under its own weight, does not have the capacity to break their net, admit former and sitting senior officers of the FBR.

Secondly, the FBR is administratively so weak that sometimes Grade-21 officers are transferred for probing tax affairs of a Grade-20 officer.

FBR spokesman Dr Mohammad Iqbal says there are two prerequisites for going after the people identified in the Panama leaks. First, there should be official papers establishing that they really stashed their wealth abroad and secondly there should be a bilateral avoidance of double taxation and exchange of information treaty.

Both are missing

Pakistan does not have such a treaty with Panama, British Virgin Islands, Jersey and Cayman Islands – the known offshore tax havens.

In October 2013, the then State Bank of Pakistan governor Yaseen Anwar told a parliamentary committee that around $25 million was smuggled out of the country every day in briefcases through country's three major airports. This comes to a whopping $9 billion annually.

A sitting central bank governor made the disclosure, but to date neither the Federal Investigation Agency nor the FBR has moved to plug the loopholes.

Insiders say stakes of senior bureaucrats including those serving in the FBR are also among the hindrances.

Currently, a gap of $4 billion exists between the import figures reported by China and Pakistan. This goes into the pockets of corrupt FBR officers and importers. Some allegedly receive their share in pound sterling.

The purchase of St James's Hotel, London by a Pakistani billionaire for an estimated 60 million pounds is a litmus test for the FBR, which will determine whether it can go after these influential people.

According to the FBR, the buyers bought the hotel in 2010 and all the three owners have not declared any income from the hotel in their income tax returns filed in Pakistan.

The FBR has submitted the record including details of assets of the three to a parliamentary committee. It also sought information under Article 26 of the convention signed between the United Kingdom of Great Britain and Northern Ireland and Pakistan for the avoidance of double taxation and prevention of fiscal evasion.

In October last year, the Directorate of Intelligence and Investigation had requested the FBR head office to take up the case with the Revenues & Customs of UK, which gave a response last week and it was being reviewed.

The other prominent case is that of 44 politicians who were picked for income tax audit but to date no progress has been made. These include Punjab Chief Minister Shahbaz Sharif, Punjab Law Minister Rana Sanaullah, Sindh Finance Minister Murad Ali Shah, Pakistan Peoples Party Senator Babar Awan, Muttahida Qaumi Movement leaders Dr Farooq Sattar and Khawaja Izharul Haq.

The writer is a staff correspondent 

Published in The Express Tribune, April 11th,  2016.

Like Business on Facebook, follow @TribuneBiz on Twitter to stay informed and join in the conversation.
COMMENTS (11)
Comments are moderated and generally will be posted if they are on-topic and not abusive.
For more information, please see our Comments FAQ