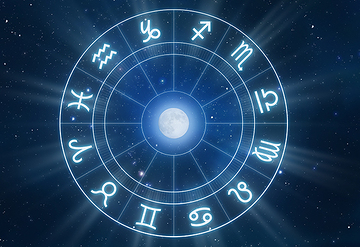 ---
Aries | March 20 – April 19


Although you're undoubtedly enjoying the exciting ideas triggered by the recent Aries New Moon, others aren't. Some are complaining and a few regard what's being discussed as reason for concern. Tempting as it is to brush aside those reservations, talk them through. You'll boost others' spirits and learn something in the process.

Taurus | April 20 – May 20




Unsettled events are aggravating. But having little control over the timing is even worse. Tempting as it is to battle these, they're not as bad as you think. In fact, judging by the superb alliance between your ruler Venus and Mars, which is currently accenting finances, you could benefit handsomely from them.

Gemini | May 21 – June 20




Usually, you've so much on your mind that you couldn't possibly obsess on any one thing. But you're so caught up by a certain matter, you're at risk of ignoring other, more important, situations and the individuals concerned. Get a yes or no answer now, then move on.

Cancer | June 21 – July 22




Worrying as sudden changes in plans may be, investigate what's behind them. Once you've gathered hard facts and learnt what others are thinking, you'll realise these are only about keeping up with the actual circumstances, which are shifting at a rapid rate. Knowing that, you'll rethink plans so they're flexible.

Leo | July 23 – August 22




While you're by no means narrow-minded, you can become a creature of habit. So much, you'll dismiss ideas or offers without really investigating them. However, the events triggered by the encounter between your ruler the Sun and Uranus, planet of the unexpected, could well corner you into making a few changes.

Virgo | August 23 – September 22




Every once in a while even the best of plans comes undone. Judging by the current unsettling planetary setup, that's exactly what you're facing. Tempting as it is to try to restore these, let them go. Within days your ruler Mercury's stunning alliance with fortunate Jupiter will bring something far better.

Libra | September 23 – October 22




Nobody would blame you for being worried about the changes organised by others, and often without even consulting you. Things are moving swiftly, so much it's a matter of committing then and there or forgetting about what seemed opportune events for good. Raise your concerns. Your questions will be answered in full.

Scorpio | October 23 – November 21




While you may never mention the hurtful words or actions of others, that by no means indicates that they've been forgotten. On the contrary. Still, judging by the current amazingly agreeable planetary setup, talking these over wouldn't just be worthwhile, you could put certain enduring issues to rest for good.

Sagittarius | November 22 – December 21




Yet again, certain individuals are complaining about events you regard as rather exciting, if not opportune. But this is all about the different approach fire signs, such as Sagittarius, take to the unexpected, as opposed to the more cautious water and earth signs. Understand that, and you'll understand those individuals.

Capricorn | December 22 – January 19




In early March the hot-headed Mars joined your ruler Saturn in the most strategic portion of your chart, beginning a cycle of perplexing situations. You've already dealt with, and learnt from, some. However, others remain confusing, if not actually worrying. These, too, will prove instructive. You need only be patient.

Aquarius | January 20 – February 17




The intense and often perplexing review you're conducting of your life, plans and future began with Mercury's encounter with your ruler Uranus in late March and intensified with the Sun's meeting with Uranus last Saturday. The last, and final, is its meeting with Venus, planet of love and money, on the 22nd.

Pisces | February 18 – March 19




Sudden and, often, perplexing as events involving the financial side of your life may be, each is prompting you to question arrangements you've tended to regard as unchanging. Once, they were. But with so much in transition in the world around you, it's inevitable these, too, will change, perhaps dramatically.

Published in The Express Tribune, April 11th,  2016.
COMMENTS
Comments are moderated and generally will be posted if they are on-topic and not abusive.
For more information, please see our Comments FAQ