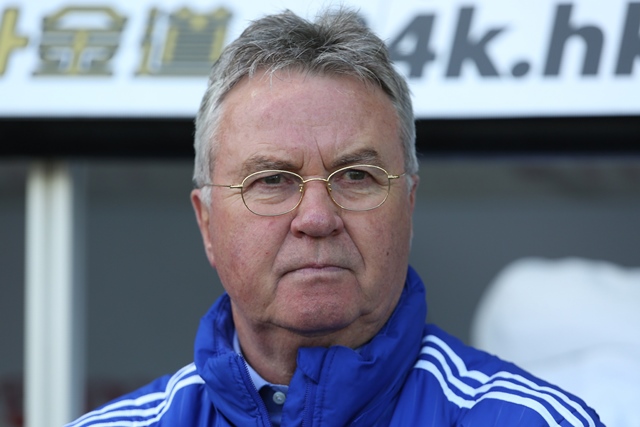 ---
SWANSEA, UK: Guus Hiddink defended his decision to rest goalkeeper Thibaut Courtois after a 1-0 loss at Swansea condemned Chelsea to a first Premier League defeat under their interim manager.

Hiddink left Belgium international Courtois on the bench at the Liberty Stadium on Saturday, preferring to name Bosnia's Asmir Begovic in his starting line-up.

Begovic did little wrong as Gylfi Sigurdsson's 25th minute goal effectively sealed Swansea's Premier League survival and left Chelsea mired in mid-table obscurity.

Chelsea's Costa handed extra one-match ban




Hiddink insisted leaving out Courtois made sense because he wanted to give Begovic a chance to impress at a time when Chelsea are already preparing for incoming manager Antonio Conte's arrival after Euro 2016.

"It is disappointing, but we gave some younger players the opportunity to play and that means there is a risk of losing games," Hiddink said.

"However, I prefer to give these players the chance. And that is not just about a new manager.

"At a club like this, you have to show what you are capable of.

"The players have to be internally motivated, that is a key condition of being at a club like Chelsea.

"Begovic is a good keeper and he has proven that. He has done his job as a professional very well.

"He is 100 per cent committed in every training session and that is why I rewarded him with the chance to play."

Hiddink was adamant the announcement this week that Conte will take over in the close-season on a three year contract had no bearing on Chelsea's lacklustre display in south Wales.

"I don't think so. What we did in the second half was good. I don't think they had it in mind to look to next season," Hiddink said.

"We expected a tough game because they needed three points and we were safe.

"We created some chances in the first 20 minutes, but we were sloppy in taking those opportunities.

"We thought it would come, but if you don't take those chances you get into trouble and we got into trouble going 1-0 down."

Chelsea name Conte as new head coach




Former South Korea boss Hiddink was also quick to defend his decision to replace young American defender Matt Miazga at half-time.

"We had some half chances that we did not take and then we went 1-0 down due to some sloppy defensive work," Hiddink said.

"Also, he got a yellow card, and I did not want him to get another one."

Meanwhile, Swansea manager Francesco Guidolin believes his side are now safe from the possibility of relegation to the Championship.

"I am very happy with the performance and I think we are safe now," he said.

"I think now we can start looking forward rather than over our shoulders.

"I hope we can continue to focus for the rest of the season. It is important to finish the season well.

"I needed to get to know my players and I now feel this is my team.

"We were only missing one thing today. We needed to score more and we didn't."

FA Cup: Lukaku sinks Chelsea with brace, Costa sent off

Guidolin, who has masterminded Swansea's climb away from the relegation zone in his short spell in charge, highlighted the performances of Ecuador winger Jefferson Montero and Iceland midfielder Sigurdsson.

"Jefferson (Montero) played well and I can say that now, he is another important player for us. I am very happy for him," he said.

"I also thought Gylfi was excellent. He is a very important player in the Premier League and for me, he is the perfect number 10.

"I believe he can score 15 goals every season and that for a number 10 is very, very good."
COMMENTS
Comments are moderated and generally will be posted if they are on-topic and not abusive.
For more information, please see our Comments FAQ