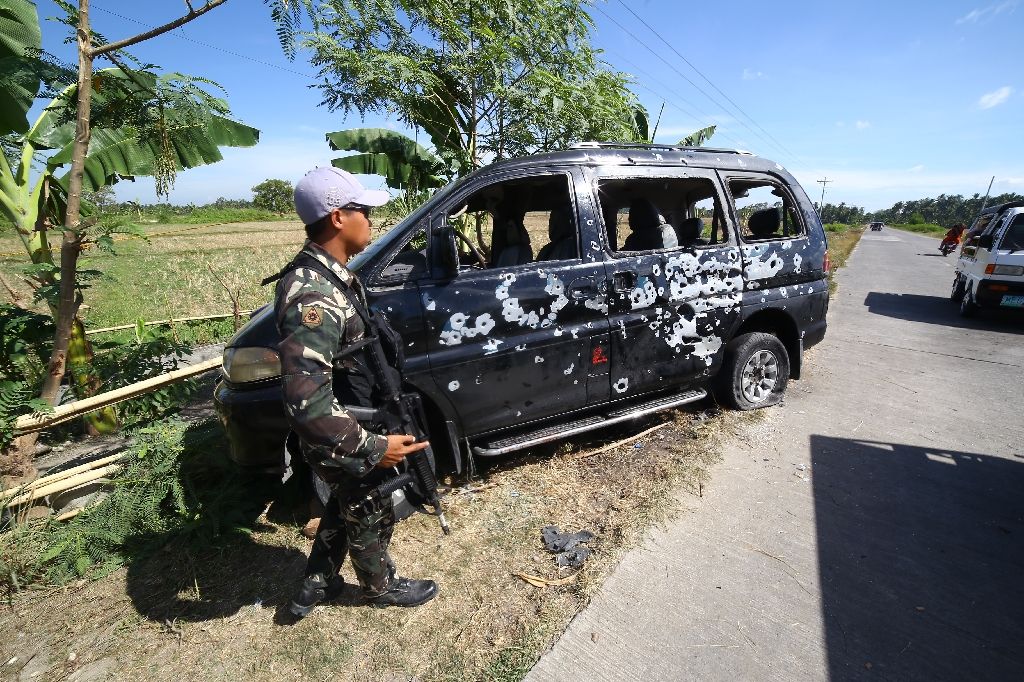 ---
MANILA: Eighteen soldiers and five extremist Abu Sayyaf guerrillas, including a Moroccan national, were killed in a fresh upsurge of violence in the troubled southern Philippines, a military spokesman said Sunday.

At least four of the soldiers were beheaded in the clash with about a hundred Abu Sayyaf fighters Saturday on the strife-torn island of Basilan, regional military spokesman Major Filemon Tan said.

"This is part of the military operations against the Abu Sayyaf," launched after a series of abductions of foreigners, he told reporters.

The clash came shortly after a retired Italian priest being held hostage by the Abu Sayyaf was freed on Friday.

The Abu Sayyaf is a small group of militants known for kidnapping foreigners and demanding huge ransoms.

Eighteen other foreign hostages are being held in the Philippines, most or all of them thought to be in the hands of the Abu Sayyaf.

The group was established in the early 1990s with seed money from Osama bin Laden's Al Qaeda network.

Its leaders have in recent years pledged allegiance to the Islamic State group that controls vast swathes of Iraq and Syria.