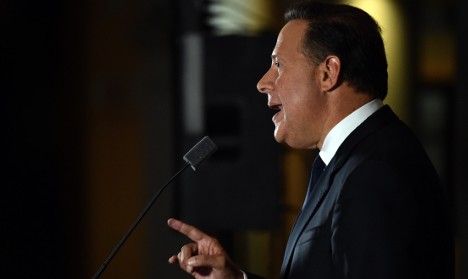 ---
PANAMA CITY: France's decision to put Panama back on its list of tax havens in the wake of the Panama Papers revelations is wrong, Panamanian President Juan Carlos Varela said on Friday.

"I want to be very clear that the decision taken by the French government is a wrong and unnecessary step, even more so given the communication between both heads of state and the fact the world needs multilateral cooperation from all countries to tackle global problems," he told reporters, while reiterating Panama's commitment to cooperate in the fight against money laundering.

He spoke to Hollande over the phone after France said it was putting Panama back on its list of those countries that do not cooperate in efforts to track down tax dodgers.

"We are commitment to continue cooperating with the international community in the fight against the improper use of financial and corporate services," he added.

He said his finance minister, Dulcidio de la Guardia, would travel to Paris on Tuesday to stress that Panama was a country that was dignified, respectful and open to dialogue, as well as, one committed to greater transparency.




A new Uncooperative States and Territories (ETNC) designation means France would view all transactions with Panama with suspicion, presuming tax fraud unless there is evidence to the contrary.

France also urged the Organization for Economic Cooperation and Development to follow suit.

Panama's government immediately reacted by warning it could take retaliatory measures against France, including blocking French investment and withholding public tenders

"But a dialogue is the priority," said Varela, this week, emphasising his readiness to improve information-sharing with France and also announced the creation of a commission to boost business transparency.

He also pledged to take steps to guarantee the full implementation of the deal with France.

Varela has been left battling for his nation's reputation after millions of documents leaked from Panamanian law firm Mossack Fonseca and lifted the veil on how rich, powerful and sometimes criminal figures worldwide are channelling offshore financial dealings via Panama.

The two presidents have agreed to set up a meeting of their finance ministers in the coming days.

Published in The Express Tribune, April 10th, 2016.

Like Business on Facebook, follow @TribuneBiz on Twitter to stay informed and join in the conversation.