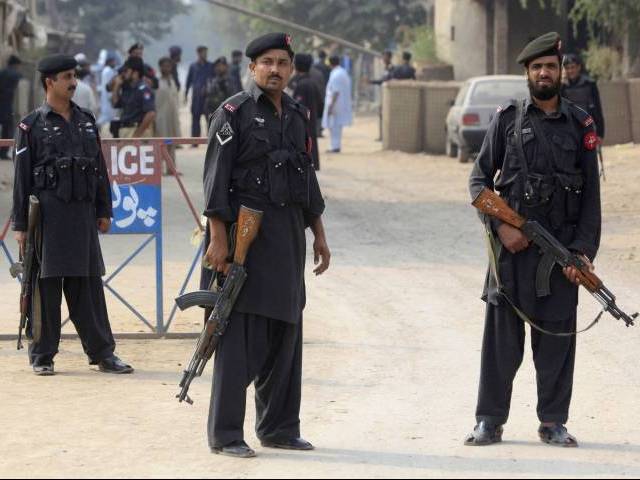 ---
PESHAWAR:



Around 154 FIRs have been registered and 212 people have been arrested across the province under National Action Plan (NAP) for propagating hate speech. Moreover, 1,056 hate materials have also been seized from those held in Khyber-Pakhtunkhwa.




However, the progress of action against hundi businesses has been rather slow since the crime does not fall within the jurisdiction of the police. However, the police and Federal Investigation Agency (FIA) jointly carried out several operations in parts of K-P against hawala businesses.

The main problem is the absence of FIA in most districts of the province.

Question of limits

Speaking to The Express Tribune, a police official said, "It is very difficult to do much under the circumstances since we cannot register FIRs for cases that fall under FIA's jurisdiction."

An FIA official told The Express Tribune they were highly understaffed and their resources were limited but they were still trying their level best to curb the practice.

Kohat DPO Sohaib Ashraf told The Express Tribune hawala and hundi were not only used in the supply of money from Gulf and other countries to militants in Pakistan and elsewhere, but were also being used in sending corruption money to Dubai and other areas, undetected.

"It is basically the domain of FIA but police assistance has been crucial in raiding areas together. For instance a joint operation was conducted in Kohat where seven hundi outlets were sealed," he said, adding illegal use of loudspeakers was also a genuine concern.

Implementation of NAP

Hate speeches and illegal money transfers lie at the heart of NAP's operation in K-P causing police officials to concentrate on major cities of the province to eradicate the menace.

An official of the police said along with terrorism, hate speeches were a major concern as they sparked sectarian hatred. "This is why the police has been assigned the task to curb it across the country," he said.

The highest number of arrests, 134, was made in Peshawar on charges of hate speeches and 69 FIRs were registered. Around 384 hate materials and hate literature were seized from those arrested.

Further action

NAP police also sealed 134 shops involved in the illegal trade of hawala and hundi in Peshawar and arrested 21 people. Two FIRs were lodged against them.

One FIR was registered regarding illegal trade of hawala and hundi in Bannu but no arrests were made.

By the same token, 2,284 people were arrested on charges of illegally using loudspeakers and 1,834 loudspeakers were seized in K-P. A total of 2,208 FIRs were registered in the province.

The highest number of FIRs was registered in Hazara Division where 784 FIRs were registered against those involved in illegal use of loudspeakers. At least 717 people were arrested and 323 loudspeakers were seized in the division.

In Mardan, 508 FIRs were lodged out of which 507 people were arrested. Around 488 loudspeakers were seized.

This was followed by 332 FIRs in Peshawar in which 391 people were arrested and 410 loudspeakers were seized.

Hurdles in imposition of NAP

ANP parliamentary leader Sardar Hussain Babak said the progress regarding NAP was very slow. "Meetings with all stakeholders to review progress regarding NAP should be held and the nation should be told about it," he said.

He added shortcomings on the part of provincial as well federal government in the implementation of NAP should be eliminated as cases of extortion and kidnappings were increasing.

"NAP also mentions 'facilitators' but there was no clear cut definition of the word as religious extremism was on the rise and these people were collecting charity and spreading their point of view without any hindrance," he said.

Published in The Express Tribune, April 10th, 2016.
COMMENTS
Comments are moderated and generally will be posted if they are on-topic and not abusive.
For more information, please see our Comments FAQ