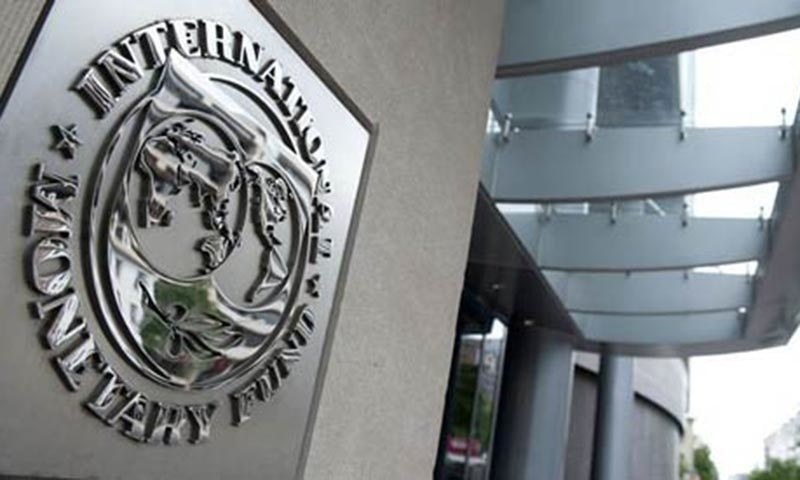 ---
ISLAMABAD:



Pakistan needs national consensus on core economic issues as the country could not make much progress on privatisation and energy and tax reforms due to differences between political parties, according to a senior International Monetary Fund (IMF) official.




"Many of the issues that Pakistan faces can be tackled more effectively, if it has a national consensus on the core economic agenda," IMF Director for Central Asia and Middle East Masood Ahmad, who is currently visiting Pakistan, told media persons on Friday.

Pakistan no longer needs IMF: Dar

He also said that Pakistan can survive without IMF financial support as long as it follows prudent economic policies. His comments came a day after Finance Minister Ishaq Dar said Islamabad no longer required IMF assistance due to improved economic conditions.

While speaking about progress on outstanding structural issues, Ahmad said Pakistan does not have the kind of political consensus on core economic issues that it enjoys on other critical issues that are important to any country. "Having that kind of national consensus will make sure that these issues are not politicised but are tackled on merit," he said.

The government faced stiff opposition to its privatisation and energy reforms agenda, not only from the other parties but also from within the federal cabinet. Water and Power Minister Khawaja Asif, who should be torchbearer of energy sector privatisation, was the main opponent to the sector's privatisation, according to finance ministry sources.

Finance Minister Dar is a proponent of striking a charter of economy but he could not convince other political parties.

Ahmad said that there was consensus on reducing budget deficit and increasing foreign currency reserves. But when it comes to issues of taxation, privatisation and restructuring it becomes difficult. IMF acknowledges progress on energy sector and taxation reforms but the results were below the goals. Ahmad stressed that Pakistan needs to do more on privatisation, energy, taxation and improving business climate.

Significant progress has been made on structural issues but this work needs to continue beyond the IMF programme period. Broadening the tax base, addressing losses in public sector enterprises, completing reforms in the energy sector and improving the business climate to improve growth trajectory and generate export surplus are critical.

Even though energy sector reforms were among the key priorities of $6.2 billion IMF programme, the government could not fully address the issue of circular debt during past two and half years. The stock of the circular debt stood at Rs335 billion in addition to Rs326 billion current payables.

Ahmad said that IMF will continue to be involved in providing technical and policy advice even after expiry of the current programme. If Pakistan follows the prudent set of policies in coming years and continue to benefit from IMF advice, it would not need the IMF financial support, said the director.

However, political and economic pundits predict the government may start implementing loose fiscal and monetary policies ahead of 2018 general elections.

IMF admits setbacks in privatisation process

Ahmad said that during the programme implementation period, Pakistan's economy has made substantial progress in addressing the risks it faced and today economy is stabilised.

While speaking about the exchange rate and its implications on exports, Ahmad said that exchange rate was not the only factor affecting the exports. He, however, said that recent appreciation of the local currency against the US dollar did affect the exports competitiveness.

Published in The Express Tribune, April 9th, 2016.
COMMENTS (2)
Comments are moderated and generally will be posted if they are on-topic and not abusive.
For more information, please see our Comments FAQ