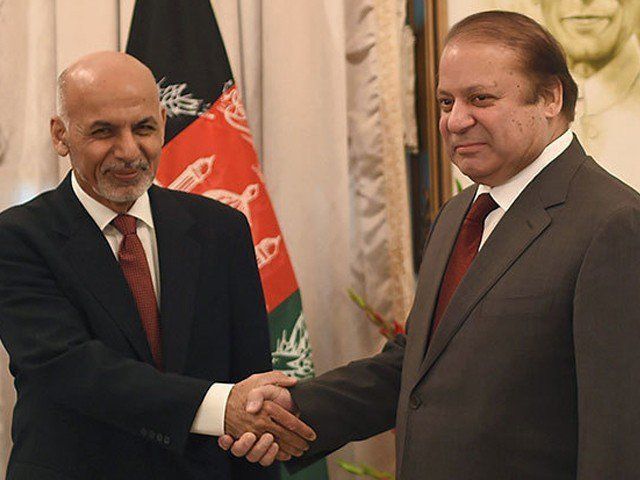 ---
ISLAMABAD: Pakistani policymakers widely believe the media in Afghanistan is responsible for a lack of close bilateral relations between the two countries.

The latest expression of discontent has come from top foreign policy adviser Sartaj Aziz at a seminar in Islamabad where Afghan ambassador to Pakistan Omar Zakhilwal was present.

"We are concerned, of course, over the continued negative propaganda in Afghanistan about Pakistan despite our concerted efforts for peace and stability in [the neighbouring country]," Aziz said.

Referring to Afghan critics who hold Pakistan responsible for the failure of peace talks, the foreign affairs adviser said an important challenge will be to keep the process on track and prevent attempts by "detractors and spoilers".

Dangerous discourse

There was much hype in Afghan media about the Taliban refusal to join direct peace negotiations with Kabul and the blame was placed squarely on the shoulders of the Pakistan.

The hostile approach towards Islamabad can be gauged from the negative sentiments in the media over Hizb-e-Islami's joining the peace process. Hizb-e-Islami's decision was met with scepticism and a section of the press said Pakistan would "use it as publicity" after the Taliban's refusal.

While Islamabad insists peace and reconciliation in Afghanistan are shared responsibilities, Afghan media places the blame on Pakistan. It ignores the fact the key to encourage the Taliban lies in Kabul and Washington's hands.

Such reports are certainly destructive to the Pak-Afghan relationship. Even state-owned media in Afghanistan is critical of Pakistan.

The Taliban's unofficial media is also very critical of Pakistan. The militant group uses nunn.asia, an unofficial website run by the son of a senior Taliban leader in Qatar, claim sources of the outfit. The website recently bracketed Pakistan with the US in efforts to divide the Taliban.

It is not only the issue of the peace talks, but Pakistan is blamed for almost everything; even when Afghan security forces and NATO fail to control Taliban attacks.

Both the print and electronic media in Afghanistan have adopted a similar approach towards Pakistan. Leading TV channels invite commentators, political leaders, lawmakers and social activists who are critical of its neighbour.

I noticed during two visits to Kabul in three months that no one can dare favour Pakistan on TV or in print.

Incursions, fiscal and physical

A most recent development is the shortlisting of two banks, including Pakistan's Muslim Commercial Bank (MCB), to buy Afghanistan's state-owned New Kabul Bank.

As officials at the Afghan Ministry of Finance placed MCB among the two possible buyers, a campaign was launched on the argument that Pakistanis could use the bank to "access secrets".  Although Afghan officials say privatisation will take few months, a business deal was quickly politicised just because of the involvement of a Pakistani bank.

During a televised debate on April 6, participants claimed selling New Kabul Bank to a Pakistani entity can "risk Afghanistan's national interests".

"I believe selling Kabul Bank to a Pakistani company amounts to betrayal," university professor Sayed Masud said at a discussion on Ariana TV this week. He said anyone who purchases the bank will have easy access to information for which regional intelligence agencies are willing to offer millions.

The continued anti-Pakistan reports have increased the mistrust among Afghans of Pakistan. Recently, state-run newspaper Hewad accused Pakistani forces of "crossing the border and seizing areas".

"We must not be hoodwinked by Pakistan's hollow promises. We must react to its actions. Silence against Pakistan cannot be justified anymore," the newspaper read in editorial comments this week.

A pro-government newspaper commented on the failure of peace negotiations. Sarkhat newspaper said the Afghan government lost hope in Pakistan and efforts for peace should be expanded to include other influential regional countries. "Since the Afghan government has lost hope in Pakistan to a large extent, there should be a move towards other regional powers like India, Russia and Gulf countries, in addition to members of the quadrilateral group, China and US," the newspaper commented.

A presenter on Shamshad TV reported on April 6: "Pakistani forces have occupied strategic points in Barmal district, Paktia province and have started building new military facilities."

The fast growing media freedom in Afghanistan is a positive sign and should never be hampered. However, it could lose its credibility if it compromises on ethics and impartiality.

As Pakistan and Afghanistan face enormous challenges, the media should play the role of bridging the trust deficit rather than widening it.

Published in The Express Tribune, April 9th,  2016.
COMMENTS (2)
Comments are moderated and generally will be posted if they are on-topic and not abusive.
For more information, please see our Comments FAQ