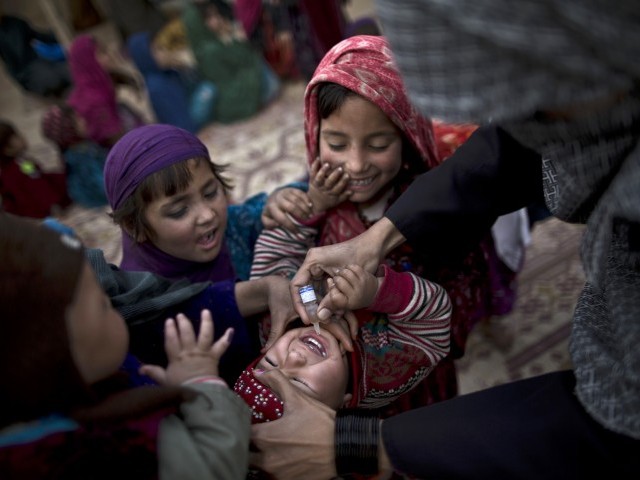 ---
KARACHI: A number of concerns were raised and suggestions made on how to eradicate polio from Pakistan, by representatives of the Emergency Operation Centre (EOC) and journalists during a roundtable discussion on Thursday.

Journalist Rahimullah Yusufzai, who moderated the session, said that the media is not interested in public health issues. He mentioned a recently held survey about media reporting in Pakistan by Gallup, a social research institute, which says that Pakistani media mostly reports about politics and security affairs, rather than issues related to people's health.

Yusufzai said that the security situation has become better in the country and accessibility has increased. Even though some cases of violence against polio workers are reported and no-go areas are now accessible, he said.

He claimed that displaced people were one of the reasons for polio in Pakistan. He said that it is an achievement that for the past year, not a single polio case has been registered in FATA, which is one of the most difficult areas for polio workers to operate.

We must present a counter narrative for the propaganda against polio vaccine, suggested Yusufzai. He mentioned that recently Tehreek-e-Taliban Pakistan leader Ehsanullah Ehsan published a 17-page fatwa against the polio vaccine and added that our scholars should immediately come up with a counter narrative against this fatwa.

Participants also presented their suggestions on how to educate people about the effects of polio and how the media can help in eradicating the virus.

Journalist Zarrar Khurro suggested that it is better to make the people aware about polio through drama industry. People are least interested in news, he said, explaining that showing a drama icon as a polio victim or polio worker would definitely attract the attention of the people. Journalist Talha Jatoi also said that we need to emphasise on spreading our message through the entertainment industry, as it reaches everyone.

Muhammad Usman Chachar, EOC programme coordinator, said that polio cases are reported in areas that are dominated by lower-income groups. He added that we need to spread proper awareness, along with educating people.

Paediatrician Dr Iqbal Memon said that in our country, people keep migrating from one place to another, which is one of the reasons why polio is spreading. He added that the provision of anti-polio vaccinations should also be ensured.

Religious scholar Maulana Umar Sadiq said that the country can only prosper if we promote open dialogue on controversial issues. He added that media is one of the most important pillars of the state and if we use it intelligently we will be able to make the people aware of the truth about polio, which will help us eradicate the disease forever.

Published in The Express Tribune, April 9th,  2016.
COMMENTS
Comments are moderated and generally will be posted if they are on-topic and not abusive.
For more information, please see our Comments FAQ