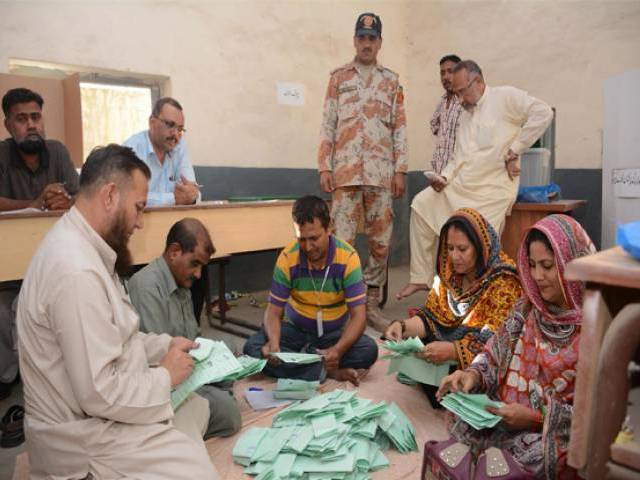 ---
In a result that surprised no one, the MQM cruised to an easy victory in the by-polls held in the NA-245 and PS-115 constituencies of Karachi. These have been traditionally safe seats for the party and were won by MQM candidates in the 2013 elections as well, who had resigned recently and left them vacant in order to contend for seats in the local government. Despite the brouhaha surrounding the MQM in recent months, in large part due to challenges to its authority posed both by government actions curtailing its activities and the recent statements of Mustafa Kamal, the party still has a wide support base within Karachi as evidenced by these victories. It will take more than these setbacks to shake its dominance in the city, especially given its rivals' inability to present the public with any viable alternatives. Other political parties, despite their successes elsewhere, seem unable to put their finger on what is needed to make electoral inroads into Karachi.

Chalking this success only to the MQM's popularity, therefore, would not be entirely accurate. The party was helped by its rivals' failure to mount a spirited campaign. The performance of the PTI was particularly pitiable with its candidate's last-minute withdrawal from the race and defection to the MQM. This is just the latest in a continuing trend of the PTI's inability to grasp Karachi's politics. The party also has a poor track record when it comes to choosing the right individuals as candidates. Another aspect to note here is the abysmally low voter turnout and general apathy during the campaign process. This by-poll can hardly be called a model of democracy at work. Out of the total number of registered voters, only 11 per cent showed up in NA-245 and 9.5 per cent in PS-115, with none of the parties managing to drum up enthusiasm for the electoral process. The one benefit this apathy had was that the elections were peaceful apart from some small skirmishes between party workers. Another Karachi by-poll has thus gone by with little more than a whisper against the status quo.

Published in The Express Tribune, April 9th,  2016.

Like Opinion & Editorial on Facebook, follow @ETOpEd on Twitter to receive all updates on all our daily pieces.