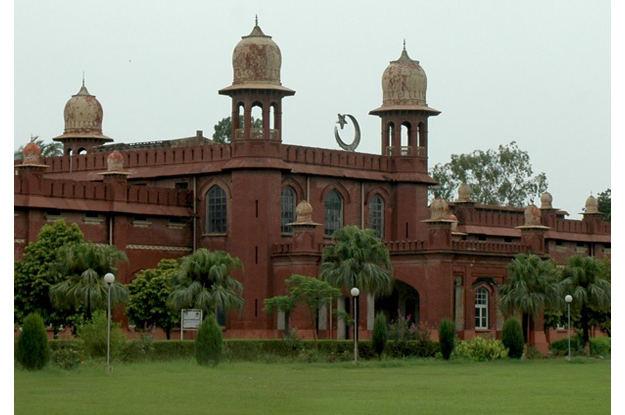 ---
FAISALABAD:



"The US-Pakistan Knowledge Corridor will the pave way for a stronger partnership between the two countries. The people of both countries will learn from each other's experiences," experts at a seminar on curriculum revision arranged by US Centre for Advanced Studies (CAS) in Agriculture and Food Security at the University of Agriculture, Faisalabad, said on Friday.




The session was chaired by UAF Vice Chancellor Iqrar Ahmad Khan.

Mahmodul Hassan Butt from the Higher Education Commission, CAS chief of party Bashir Ahmad, Dean Zafar Randhawa and Dr Sajjad from the Shaheed Benazir Bhutto University of Veterinary Sciences were also present. The UAF VC said the university had partnered with the University of California for research in food security. "Food insecurity is one of the greatest challenges of the 21st century." He said the collaboration with US partners would help researchers address issues in agriculture and rural development. "Pakistan has 70 million cattle heads, yet milk production per animal is very low." He said research was needed to enhance milk production.

Mahmodul Hassan Butt said the Knowledge Corridor between the US and Pakistan would open up new avenue of cooperation to end food insecurity.

He said the government planned to double the spending on education. He said curriculum reforms were being introduced to meet contemporary challenges. "Diseases affecting livestock or crops can have devastating effects on food availability especially if there are no contingency plans in place," he said.

He said land degradation should be taken seriously.

"Intensive farming often leads to a vicious cycle of exhaustion of soil fertility and decline of agricultural yields. Nearly, 40 per cent of the world's agricultural land is seriously degraded," he said.

Dr Allen Conley presented a model of veterinary sciences at the University of California.

He said 160 faculty members were working at the university under its veterinary sciences programme. He said 5,000 patients visited the veterinary hospital there every year.

Published in The Express Tribune, April 9th, 2016.