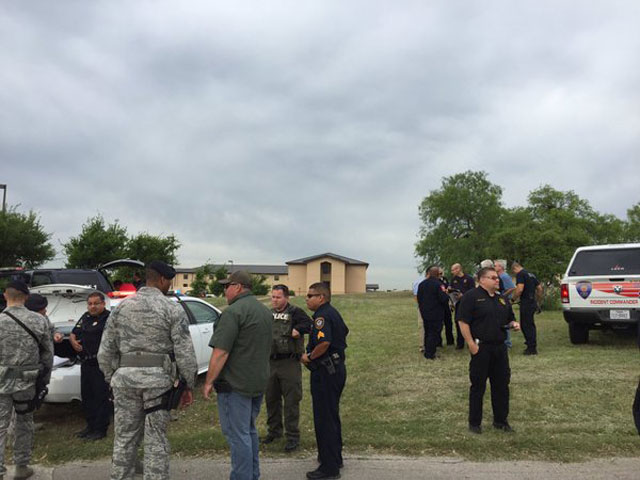 ---
WASHINGTON: An air force base in San Antonio, Texas was on lockdown Friday after a shooting left two people dead, authorities said.

The killings were apparently a murder-suicide, US media reported, citing local law enforcement.

Deputies were still inside the building at Lackland Air Force Base, the Bexar County Sheriff said in a tweet.


We have two dead at Lackland Air Force Base, deputies are still inside the building

— Bexar County Sheriff's Office (@BexarCoSheriff) April 8, 2016


US Capitol shooting suspect in custody

Schools and daycare centers in the area were also placed on lockdown, according to a Facebook post from Joint Base San Antonio, which includes Lackland as well as other military bases in the area.

The deadliest shooting at a US military base took place in Fort Hood, Texas in 2009, when army psychiatrist Major Nidal Hasan killed 13 people and wounded 42 before being overpowered by police.