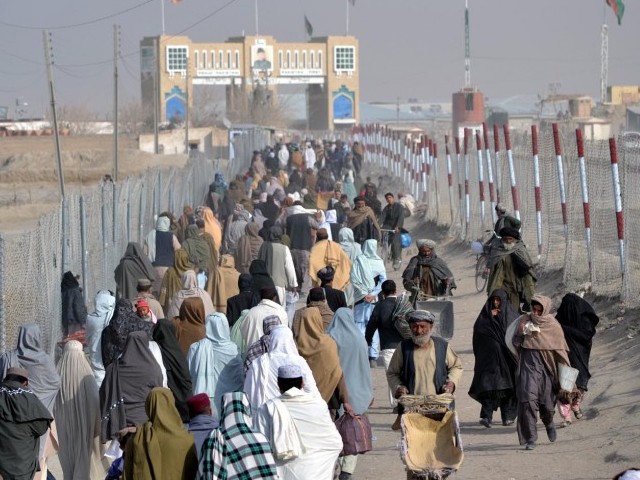 ---
ISLAMABAD: Pakistan's constant demand for an early return of over 3 million refugees back to Afghanistan will be raised at the first World Humanitarian Summit in Turkey next month, a senior official said on Thursday.

"Islamabad is also invited to the first global meeting due in Istanbul on May 23," he added.

The two-day summit, which is going to be organised at the initiative of UN Secretary General Ban Ki-moon, is expected to take meaningful steps for the repatriation of the Afghan refugees.

Afghan refugees: CAR collaborates with UNHCR for key survey

According the official, the issue of refugees from Iraq and Syria seeking shelter in the United Kingdom and European countries will also be discussed.

Pakistan will present its case on the issue of Afghan refugees in a debate on the future strategy about the war-affected migrants from Syria, Iraq and Afghanistan.

The Afghan refugees issue was also highlighted by Pakistan during a recent conference in the UK. The UNHCR and world donors attended the conference.

A Final Warning: 'Unregistered refugees must relocate'

The Istanbul moot will bring together governments, humanitarian organisations, people affected by humanitarian crises and new partners as well as the private sector to propose solutions to the most pressing challenges and set an agenda to keep humanitarian action fit for the future, UN sources revealed to the international media.

Pakistan is seeking world support for an early return of Afghan refugees to their own country due to its own pressing economic and security challenges.

During his meeting with US President Barack Obama in October last year, Prime Minister Nawaz Sharif had sought Washington's help to resolve the Afghan refugees' problem, which the country has been facing for the last three decades.

The two leaders had reaffirmed coordinated management of the Pak-Afghan border and orderly return of the Afghan refugees from Pakistan.

Repatriation of Afghan refugees gained significance because of security concerns following the terrorist attacks on PAF base at Badaber, Army Public School and Bacha Khan University in Khyber-Pakhtunkhwa – believed to have been engineered in Afghanistan.
Some Afghan refugees, according to security officials, are also involved in many other criminal activities, such as terrorism and drug smuggling.

Ministry silent over Afghan refugee registration

A large number of Afghan refugees now own prime properties in all major cities including in the federal capital.

"They are no more refugees as they are included among the richest local people," said a businessman in Bara Kahu, Islamabad.
Pakistan had repeatedly extended several deadlines it had fixed for the return of the refugees at the request of Kabul and UNHCR.

The last deadline had expired in December 2015. However, it extended the deadline till June 2016 on the request of Afghan government and UNHCR.
COMMENTS
Comments are moderated and generally will be posted if they are on-topic and not abusive.
For more information, please see our Comments FAQ