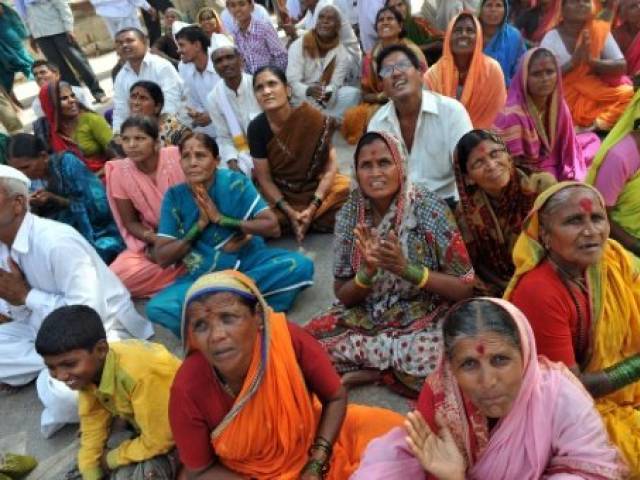 ---
NEW DELHI: A Hindu temple in western India on Friday lifted a centuries-old ban forbidding female devotees from entering, after a court said women had a fundamental right to worship.

Activists have been campaigning to end Shani Shingnapur temple's traditional ban, after authorities last year blocked a woman who attempted to enter its inner sanctum.

"We have followed the court order and allowed women devotees into the inner sanctum," Satish, a temple official, told AFP by phone from Ahmednagar district in Maharashtra state.

India court says women have equal right to enter temples

Bombay High Court said last week women have a fundamental right to go into places of worship and asked authorities to ensure their safety.

The court's directive followed a petition by the Bhoomata Brigade, a women's group who attempted to enter the temple in January along with dozens of other activists.

Lead activist Trupti Desai said the ban constituted gender discrimination that should not be tolerated in the 21st century.

Indian villagers block women activists from Hindu temple

But despite the court order, hundreds of angry villagers blocked her and about 30 other women from going inside the temple at the weekend before being detained by police.

The skirmishes led the temple authorities to temporarily ban both men and women from entering the sanctum, in a bid to end the standoff.

Many religious places in India traditionally bar women from entering the core area of temples and mausoleums.

Indian women demanding access to temples take fight to Maharashtra

Kerala's famous Sabarimala temple bans all female worshippers aged between 10 and 50 years.

Women have also been prevented from entering Mumbai's Haji Ali Dargah mausoleum since 2011, with its trust saying close female proximity to the tomb of a revered saint is "a grievous sin" in Islam.