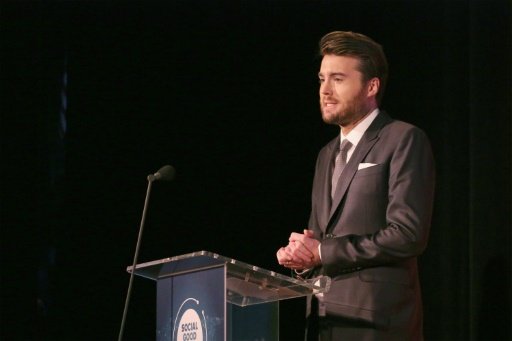 ---
WASHINGTON: Online news pioneer Mashable on Thursday announced a shakeup of its top staff as it unveiled a reorganization to help it "stay ahead of the market."

Mashable, which was launched in 2005 and now has some 45 million readers around the world, said executive editor and chief content officer Jim Roberts would be departing along with chief revenue officer Seth Rogin.

Pinterest takes ads global

Founder and chief executive Pete Cashmore said the changes were part of a shift in strategy which is more focused on video and social media, and which will de-emphasize world news and politics.

"To reflect these changes, we must organize our teams in a different way," Cashmore said.

"Unfortunately this has led us to a very tough decision. Today we must part ways with some of our colleagues in order to focus our efforts."

He added that Mashable made a "tough decision to move away from covering world news and politics as standalone channels" and would focus on its "core" sectors of technology, web culture, science, social media, entertainment, business and lifestyle.

"We'll also develop our real-time news coverage, keeping our audience up to date on breaking news and cultural trends being discussed on social networks," he added.

Instagram finally launches account switching

Cashmore said he is "focused on growing Mashable across every platform."

The group last month announced it had raised $15 million in a funding round led by Time Warner's television operations, as part of its efforts to expand video offerings, and that this element was important to Mashable's future.

Last June, Mashable launched Mashable Studios, a division which creates video programs for the website, social networks, television partners and other platforms.

"The newest platforms in our lineup include over-the-top video networks and television," Cashmore said in his memo.

As part of the new focus, Mashable announced a reorganization of its teams, "which will bring a unified voice across all platforms," according to a statement.

"To realize the massive opportunity that these platforms represent and to keep our voice consistent across every platform, it's clear that all our video producers should live on the same team," Cashmore said.

Pinterest boasts more than 100 million users

New appointments announced include Greg Gittrich as chief content officer, who previously held the same post at media-tech firm Vocativ, according to a statement from Mashable.

The company also named Ed Wise as chief revenue officer. Wise previously headed content sales teams at the comedy website Funny or Die and at Turner Broadcasting.
COMMENTS
Comments are moderated and generally will be posted if they are on-topic and not abusive.
For more information, please see our Comments FAQ