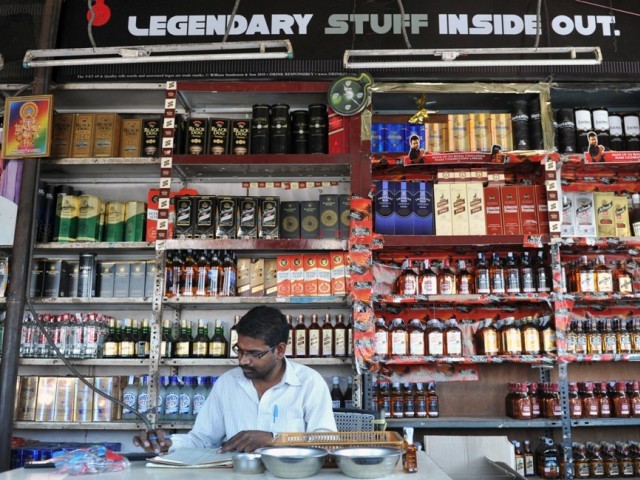 ---
NEW DELHI: An alcohol ban imposed in the Indian state of Bihar was supposed to clean up public life.

But it has had the unintended effect of deterring worshippers from temples, where liquor is the traditional offering.

Bihar's Chief Minister Nitish Kumar this week fulfilled an election pledge to introduce prohibition -- a move popular among women voters in the poverty-stricken eastern state who were sick of seeing the family income blown on booze.

India's Bihar state announces plans to ban alcohol

But it has proved less popular in the state's many Hindu temples, which have suffered a sharp drop in worshipper numbers after alcohol shops were forced to shut.

Anant Marathe, a priest in Gaya district's Bhairav Sthan temple, said the number of visitors had fallen by around 70 percent.

"As the tradition goes, the devotees offer alcohol to the deity," he told AFP by phone.

Eight die from alcohol poisoning in western India

"They pour some of it on the idol and take the rest of it home or distribute it among other devotees."

Offerings are often given on special occasions such as marriages or religious festivals, although some particularly devout worshippers give them on a daily basis.

"I haven't visited the temple this week because I can't get liquor to offer," devotee Promodh Kumar told AFP, calling on the government to relax the ban to allow alcohol to be bought for religious purposes.

Six dead after India liquor shop collapses

But Satyendra Kumar Sinha, an excise officer, said the government had no plans to make any such concessions.

"We will not allow liquor sales or consumption for any purpose. The devotees can offer anything except the banned item," Sinha told AFP.
COMMENTS (1)
Comments are moderated and generally will be posted if they are on-topic and not abusive.
For more information, please see our Comments FAQ