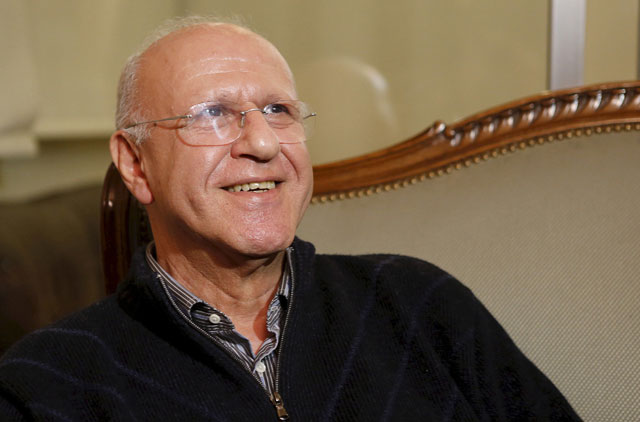 ---
BEIRUT: A Lebanese military court sentenced former information minister Michel Samaha to 13 years in prison with hard labour on Friday for attempting to carry out "terrorist acts", a judicial source told AFP.

Samaha was convicted of transporting explosives to carry out attacks and assassinations of political and religious figures in Lebanon with the help of Syrian security services.

Arab League declares Lebanon's Hezbollah 'terror' group

The ex-minister was arrested in 2012 and sentenced in May 2015 to four and a half years in prison, but that conviction was quashed a month later and a retrial ordered.

"The prosecution asked for the death penalty but he was sentenced to 13 years with hard labour," the judicial source said.

Under Lebanese law, the actual time Samaha has been sentenced to amounts to around 10 years.

Saudi Arabia blacklists four firms, three Lebanese men over Hezbollah ties

The former minister was also stripped of his right to vote or stand for public office, the source said.

Samaha, a Christian politician and former adviser to Syrian President Bashar al-Assad, admitted during his previous trial that he had transported the explosives from Syria for use in attacks in Lebanon.

Israel ex-PM Olmert begins prison term for corruption

But he argued he should be acquitted because he was a victim of entrapment.

His previous sentence was denounced as "scandalous" by Justice Minister Ashraf Rifi as it would have seen him released at the end of 2015 because of time served.