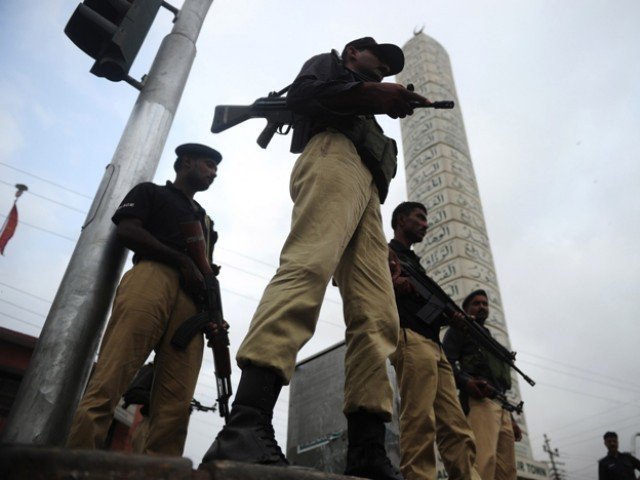 ---
KARACHI: Intelligence agencies have warned of a major terrorist activity in Karachi within the next 48 to 72 hours.

According to a terror alert issued by intelligence agencies on Friday, militants are likely to use water bowsers filled with liquid explosives for the attack. No further details have been given.

Law enforcers in the metropolis have also been directed to remain vigilant and take measure to avoid such an attack.

Pakistan launches much-awaited operation in South Punjab

The reports come just days after Pakistan Army launched the much-awaited targeted operation against militant outfits in Southern Punjab following a deadly attack in Lahore's Gulshan-e-Iqbal park last month. The operation is being carried out by civil and military law enforcement agencies, including Rangers, police and Counter-Terrorism Department (CTD) against 'hardened criminal and ferraris'.

"These terrorists flee from different parts of the country as a result of successful operations Zarb-e-Azb and took refuge in remote areas of Rohjan, Kache in district Rahim Yaar Khan," military's media wing ISPR said.

Meanwhile, paramilitary Rangers in Karachi are carrying out a surgical operation to rid of terrorists and other criminals. The Karachi operation was launched on September 5, 2013 on the orders of Prime Minister Nawaz Sharif after it was endorsed by a multiparty confab.

According to the paramilitary force's two-year performance report, 10,353 suspects have been arrested in 5,795 raids since the campaign's launch. "The detainees include 826 terrorists, 334 target killers and 296 extortionists."

Karachi operation moves into higher gear

The Rangers said 364 terrorists associated with various banned organisations – including al Qaeda, different factions of the Tehreek-e-Taliban Pakistan and Lashkar-e-Jhangvi – were also killed in gunfights with the force. "Up to 7,312 weapons and 348,978 cartridges have been seized in the past two years." Twenty-seven Rangers soldiers have lost their lives in the past two years.

The city police has also killed more than 500 suspected terrorists and criminals and arrested over 70,000 more. Since the launch of the operation, 250 policemen have also lost their lives in the line of duty.