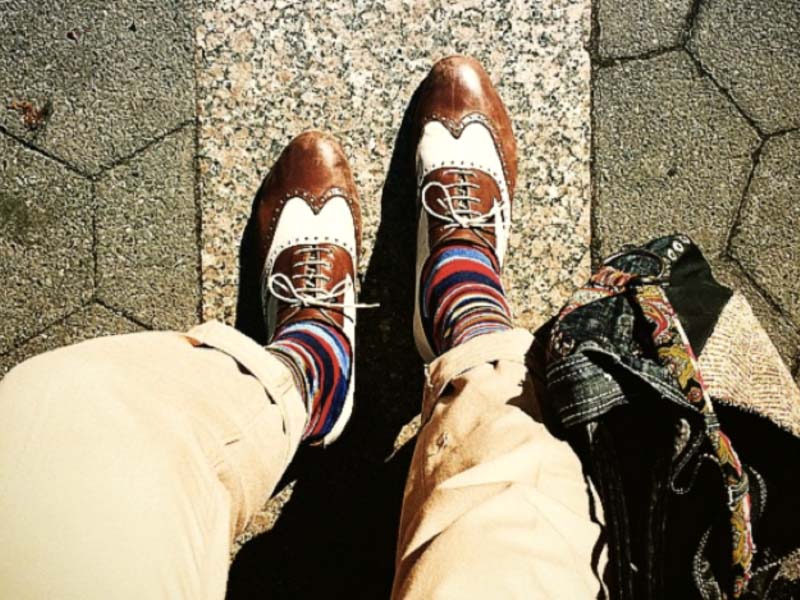 ---
Socks are often ignored in your decision-making, but if given some attention, can take your outfit from dead to dapper in seconds
Women, in comparison to men, have a plethora of accessories to choose from. Men have just a handful of things to play with that add style, character, and depth to their everyday ensembles. Socks are often ignored in the male decision-making process, but if given some attention, they can lift an outfit from lame to cool in seconds.
It is interesting how this item offers a small window, or quite literally, a peep into your personality, especially when your pants are cropped perfectly to expose the right amount of the accessory you would wear to cover your feet. That little bit of gap between where your pants end and your shoe begins can tell a lot about a person. Not every man pays a lot of attention to detail, but the one who does, stands out for his distinctive aesthetic sense.
So gentlemen, don't let your sock game push you down, instead use it to add a little oomph to your ordinary outfits. But there are a few ground rules:
1) If you wear a patterned top, it is better to stick to a plain pair of coloured socks.
2) If you are wearing an outfit that does not feature any patterns, you can add a pair of patterned socks!
3) If you are wearing a plain suit with a plain shirt, try and match the colour of your accessories: your tie, pocket square, and socks!
4) If you're wearing a kurta and shalwar, wear a pair of socks that match the colour of the kurta. If the kurta is plain, pair them up with patterned socks. Or you can always add a little contrast against the colour of the kurta.
A lot of stylish Pakistani men have been seen sporting the colourful sock trend. The final verdict is that socks can be somewhat of a style statement — but it is always about carrying things off with confidence. You can choose to go sockless and still look stylish!
Personal Favourites