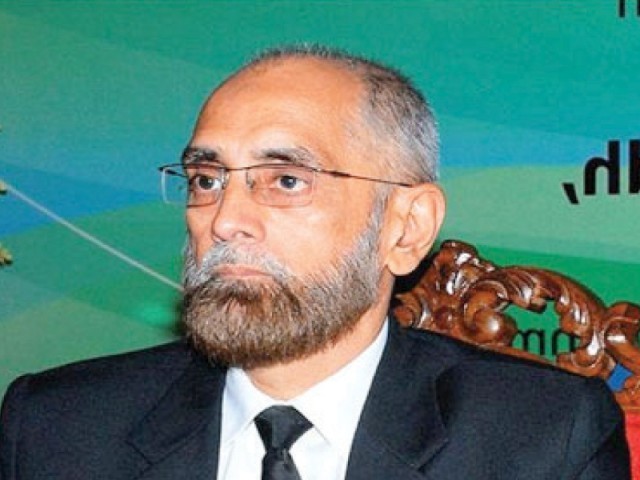 ---
ISLAMABAD:



Chief Justice Anwar Zaheer Jamali said on Thursday that he expects to see a clear difference in the result if the elections for mayor and deputy mayor in Sindh are held through secret ballot or show of hands.




The three-judge bench of the apex court, headed by chief justice, was hearing the Sindh government's appeal against Supreme Court's February 10 judgment that had declared void the election of mayor and deputy mayor by show of hands instead of secret ballot.

The Sindh government had amended the local government act and replaced show of hands with secret ballot as the mode for mayoral elections, which was challenged in the apex court.

Addressing Babar Awan, counsel for Pakistan Peoples Party, the chief justice said: "I am from Sindh too, but would not comment on the case…but there will be a major [or clear] difference if the elections for mayor and deputy mayor in Sindh are held through secret ballot or show of hands."

He asked from the lawyer to tell truly that in criminal cases how many compromises in the province are made honestly.

The PPP counsel stated that in no-go areas the polling bags were stuffed and the elections were won by unfair means. However, he said that each province has a different culture therefore there could be no uniform election system for local bodies.

Citing clauses from the Constitution, Justice Amir Hani Muslim said: "All elections under the Constitution, other than those of the prime minister and the chief minister, shall be by secret ballot." The judge said nowhere it is written that the election will be held through show of hands, but the amendments were made in the LB Act for show of hands.

Babar Awan argued that the LB polls are held not under the Constitution but the law. Upon that, Justice Hani remarked that the National Assembly elections are also held under the law through secret ballot.

The counsel replied that the National Assembly elections are held under Representation of People's Act, while the Senate election take place under the Senate Act and not under the Constitution. He said that the Constitution does not lay down the fixed criteria for holding of LB polls. As Babar Awan was arguing the case, the court adjourned the hearing till April 12.

Published in The Express Tribune, April 8th, 2016.
COMMENTS
Comments are moderated and generally will be posted if they are on-topic and not abusive.
For more information, please see our Comments FAQ