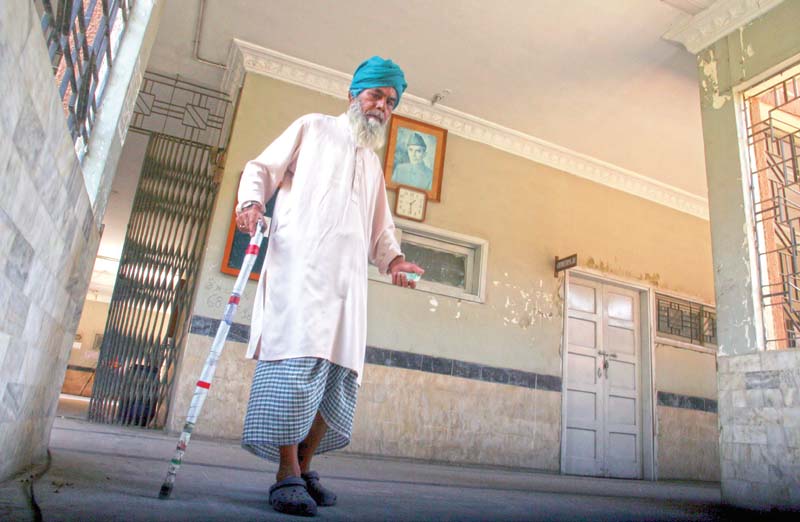 ---
KARACHI: Preparations for the NA-245 by polls on Thursday failed as usual to take into account the physically challenged and the elderly.

Ramsha Qamar, 20 and Shafaq, 24 came to the polling station at Dost Muhammad Khan School in North Karachi, along with their mother, Musarrat to cast their votes. As soon as they stepped out of their car they realised that they had to make a long trek to reach the polling booth, which was located at the far end of the big school grounds.

"Our mother cannot walk properly," Ramsha complained. The voters should at least be allowed to bring their vehicles inside or use the back gate in such cases, Shafaq demanded.

An elderly woman, Fauzia Anis who came with her husband, Anis Ahmed, pointed out that it was indeed inhumane to let the aged voters walk under the sun across the huge ground. "Already the voters are not heading to polling stations and with such mismanagement no one would even want to," she said.

The presiding officer at the same polling station, Naushad Anwar, told The Express Tribune that the returning officer forbade him from allowing any car inside the premises or opening the back gate.

Agreeing that voters were facing immense difficulties, especially the elderly, he pointed out that few voters were using walking sticks when they came to cast their votes in the morning. "Due to security reasons, we just cannot facilitate people," he said.

At a polling station near Empress Market, which falls within the PS-115 constituency, 72-year-old Nizamuddin used a hockey stick to make his way inside the polling booth. With slow but unsteady steps, the man said that he had come out only to vote. "To vote is important. [We have] to bring the right people," he said.

Born in Aligarh before Partition, Nizamuddin said that he has seen army rule and had supported Bhutto. But when Altaf Hussain came, he supported him too. "I left Bhutto because he never did anything for us. I have been voting for the MQM ever since," he shared.

Similar to the complaints of other voters, he had to roam around for four hours and visit five different places before finally finding his polling station.

Published in The Express Tribune, April 8th,  2016.
COMMENTS
Comments are moderated and generally will be posted if they are on-topic and not abusive.
For more information, please see our Comments FAQ