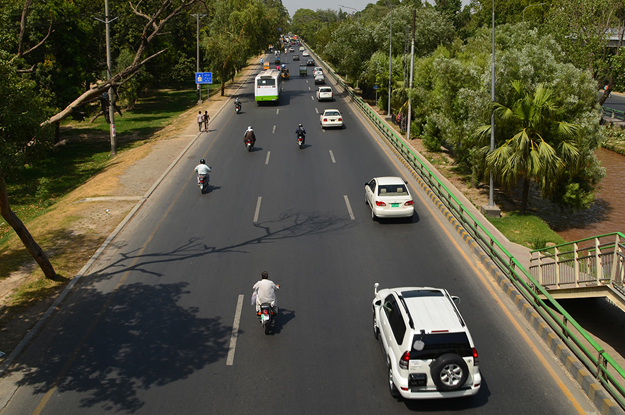 ---
LAHORE: The Parks and Horticulture Authority has plans to cut over a 1,000 trees along Canal Road to widen one of the city's main traffic arteries. A press release issued by the authority said the road was being widened to accommodate growing traffic in the City.

The statement said 657 trees would be cut between the Canal View Housing Society gate and Doctors' Hospital. As many as 69 trees would be cut from Dharampura to The Mall and 575 trees from Dharampura to Harbanspura, it said.

The PHA also said that they would be planting five trees for every tree cut for the road widening. To compensate for the trees cut near Doctors' Hospital, 3,250 trees would be planted, 345 for trees cut near Dharampura and 2,875 trees in place of those cut near Harbanspura.

The matter was decided in a Supreme Court judgment last year when the government had sought permission to widen the road.

One part of the project consists of widening the road and construction of a 1.3km-long underpass at Chaubucha Interchange between Dharampura and Harbanspura to align it with the rest of the road and for smooth merger of traffic coming out of the underpass. In the second phase, the government plans to widen the road near Doctors' Hospital by adding a third lane.

The move was opposed by Lahore Bachao Tehreek in court, citing a judgment by the Supreme Court in 2009 and the Lahore Canal Heritage Park Act 2013.

A court ruling in 2015 allowed construction and widening of the road in public interest to reduce congestion on the road.

It said the court had been assured that for each tree cut, the government would plant 10 trees.

Talking to The Tribune, Imrana Tiwana of the Lahore Bachao Tehreek said the Canal Heritage Park Act of 2013 had a loophole.

She said the committee headed by the PHA director general was not independent. "It is unfortunate that the law is not understood," she said. She said there should be no such loopholes in the law.

Published in The Express Tribune, April 8th,  2016.