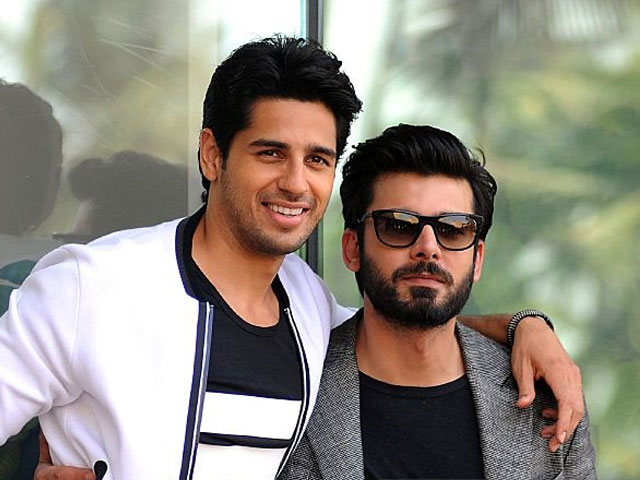 ---
Pakistani star-turned-Bollywood heart-throb Fawad Khan has caught the attention of females all over the subcontinent after the release of his latest Bollywood film Kapoor & Sons, which also featured Sidharth Malhotra and Alia Bhatt.

Sidharth told Pinkvilla that he's learnt a lot about Fawad's fan following while working with him, and apparently the Pakistani star is especially loved by older women.




"I learned a lot about his fan following and how much people love him. People of all age brackets love him. We kind of divided our fans during the film. The slightly mature women were biased towards him and the younger crowd was tilted towards my side."

The same women that would call Sidharth "beta," casually called Fawad by his name.

"I keep joking about how the slightly mature women would call me Sidharth beta and not use any such suffix for Fawad and just call him by his name," said Sidharth.

The moment Fawad had Alia Bhatt blushing




Sidharth also spoke about his co-star Alia Bhatt, further reaffirming rumours that the two stars are in a relationship.

Referring to when Alia commented that she could get lost in Sidharth's eyes during a Kapoor & Sons promotion, the star said, "She looks into my eyes and I look into hers and we get completely lost. She is someone who I am very close to. She is one of the most important people in my life right now. We have known each other for a long time. We share a great rapport and I totally second what she says. I am happy that she is getting lost in my eyes."