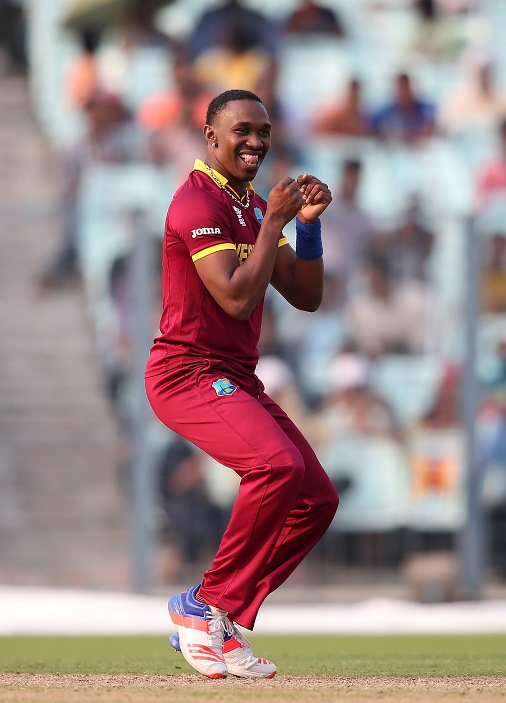 ---
World T20 winner Dwayne Bravo has accused the West Indies Cricket Board (WICB) of being "the most unprofessional board in the world".

Three days after the team's Twenty20 captain Darren Sammy criticised the WICB following his side's thrilling four-wicket win over England in Kolkata, all-rounder Bravo was even more scathing as he also accused the board's president, Dave Cameron, of being an "immature", "small-minded" and "arrogant" person.

Emotional Sammy slams Windies board after World T20 title win

"A lot of people come down on the players. They questioned our commitment, they questioned whether we were really committed to West Indies cricket or is it just the money," said Bravo, who along with his team mates has been involved in a long-running pay dispute with the WICB, told Trinidad & Tobago television network CNC3.

"A lot of people don't understand the things we go through as players dealing with our board. It is the most unprofessional board in the world to me. Sammy spoke from his heart. There is nothing wrong with Sammy's speech and I support Darren Sammy 100 percent.

Darren Sammy thanks Pakistani fans in Pashto

"The entire team supports him and it's a matter of us as players feeling hurt and the time has come where we can't take it anymore and someone needs to put a stop to it because the cricket is being run by people who do not have West Indies cricket's interest at heart."

The 32-year-old added the players' kit was not ready when they arrived in India for the World T20. "We get to India, our names were not even printed on the uniforms," said Bravo, who was stripped of the West Indies captaincy two years ago after leading a players' strike that resulted in them returning early from a tour of India. "Our manager had to leave our camp to get names and numbers printed while in India. We played this entire tournament without caps.

West Indies board slam Sammy's 'inappropriate' remarks

"Our cricket has gone to the lowest. Yes, we won the World Cup, the women won the World Cup. Also the Under-19s won the World Cup. But that doesn't mean to say our cricket is in good hands. It is not. We definitely need help and the board needs to answer for some of the things that have been going on."
COMMENTS
Comments are moderated and generally will be posted if they are on-topic and not abusive.
For more information, please see our Comments FAQ