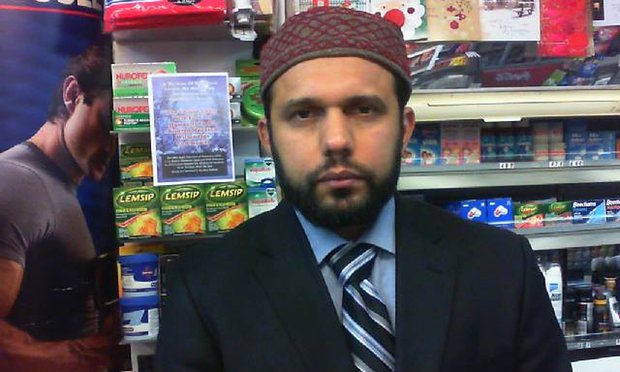 ---
LONDON: A man accused of murdering a British-Pakistani shopkeeper in Scotland's largest city Glasgow issued a statement Wednesday saying he killed him because he disrespected the Prophet Muhammad (PBUH).

Asad Shah, 40, was found with serious injuries outside his store last month and was pronounced dead at hospital. Police described the killing as "religiously prejudiced".

British-Pakistani murdered by fellow Muslim for posting Easter message

Shah, an Ahmadi who moved to Glasgow from Pakistan in 1998, had recently posted a message on Facebook wishing people a happy Easter, "especially to my beloved Christian nation".

Tanveer Ahmed, 32, from Bradford in northern England, appeared at a preliminary court hearing in Glasgow Wednesday and afterwards issued a statement through his lawyer admitting his guilt.

Tributes paid to British-Pakistani shopkeeper killed in UK

"Asad Shah disrespected the messenger of Islam the Prophet Muhammad (PBUH). Mr Shah claimed to be a Prophet," the statement said.

"If I had not done this others would and there would have been more killing and violence in the world.

London 'more Islamic' than Muslim world: Pakistan-born Islamic scholar

"I wish to make it clear that the incident was nothing at all to do with Christianity or any other religious beliefs -- even although I am a follower of the Prophet Muhammad (PBUH). I also love and respect Jesus Christ."

The legal process against Ahmed, who is a Muslim and is being held in custody, will continue. The date for his next court hearing has not yet been set.
COMMENTS (11)
Comments are moderated and generally will be posted if they are on-topic and not abusive.
For more information, please see our Comments FAQ