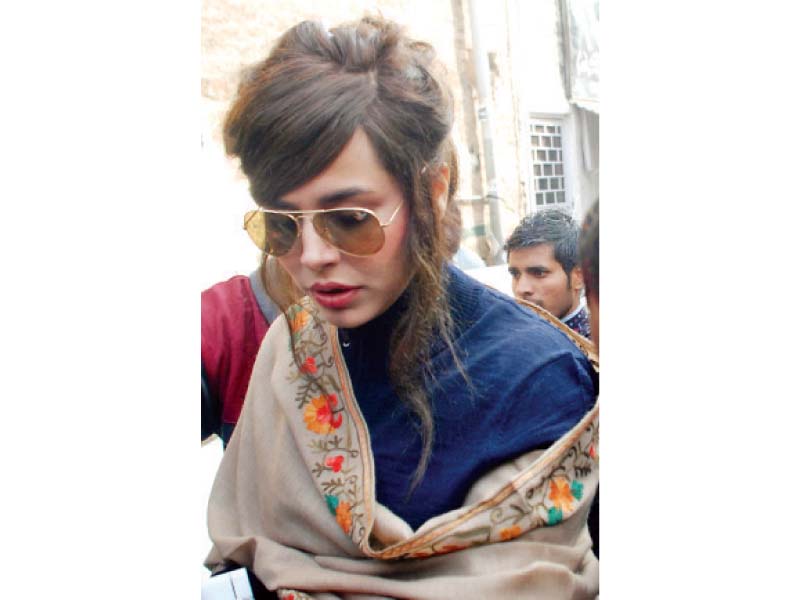 ---
ISLAMABAD: The Supreme Court on Wednesday reserved judgment on the federal government's appeal against the Sindh High Court to remove supermodel Ayyan Ali's name from the Exit Control List (ECL). She is under trial on money laundering charges and currently on bail.

Justice Ejaz Afzal Khan has expressed wonder that what terrible thing will happen if she goes out of the country. He remarked that a person can go abroad even on pleasure trip.

The judge while referring to Pervez Musharraf's departure case has also observed that there should not be different principles for one person and the other, adding that she (Ayyan) should not be discriminated as the government could not have discriminatory policy.

The three-member bench, headed by Justice Ejaz Afzal was hearing the Customs Collectors appeal. The Sindh High Court on March 7 ordered the secretary ministry of interior to immediately remove model's name from the ECL and submit compliance report within 14 days. However, the Collector Customs challenged that order in the apex court. Later interior ministry also impleaded this case.

In March 2015, customs officials arrested the supermodel at Islamabad airport, upon recovering $506,800 from her luggage. Ayyan later denied any role in money laundering. She was released from Adiala prison in Rawalpindi after spending almost four months in detention.

During the hearing on Wednesday, Justice Ejaz asked the counsel for Customs Collectorate is there any apprehension that the model would not come back.

Farhat Nawaz Lodhi Advocate, the counsel for Customs replied there is a likelihood that she might not come back as she has not stakes in Pakistan except this case. He contended that the charges have been framed against Ayyan and ASF and Customs officials are the witnesses and the trial is pending in the Customs Court.

Meanwhile, Ayyan's lawyer Latif Khosa told the bench that his client is being harassed from pillar to post. He also said the Ministry of Interior had not issued notice to Ayyan regarding placing her name on ECL, adding the model came to know about it through electronic media.

Published in The Express Tribune, April 7th,  2016.
COMMENTS
Comments are moderated and generally will be posted if they are on-topic and not abusive.
For more information, please see our Comments FAQ