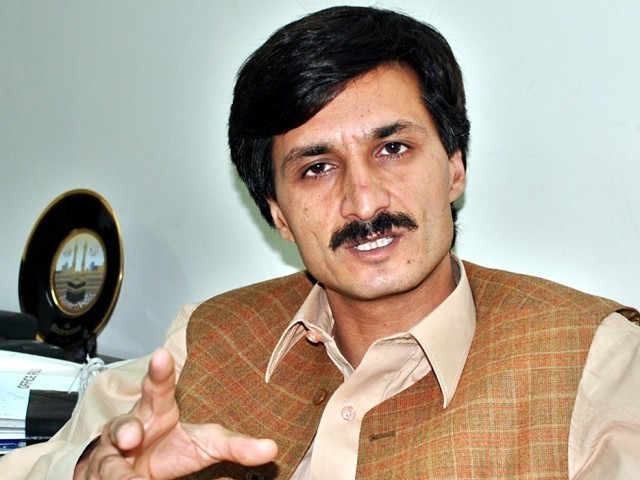 ---
PESHAWAR: Awami National Party (ANP) provincial General Secretary Sardar Hussain Babak has termed a tender earlier issued for printing text books on 'national level' against provincial autonomy.

"If you really want to bring transparency, you should have advertised the tender on provincial level and there was not need to give benefit to others since our industry has already collapsed due to the war against terror," Babak told The Express Tribune.

He said the provincial government was deliberately following a conspiracy, shifting things towards Punjab, adding thousands of people were associated with printing and publishing industry and they will all lose jobs.

Earlier, members association of the printers and publishers said Khyber Pakhtunkhwa (K-P) Text Book Board, without consulting printers, advertised tender for publishing books on national level; and as a result the printing industry collapsed.

They appealed the provincial government to reinstate the previous system for transparent allocation of printing text books according to the capabilities of the printers in the province adding that despite having been effected by the war against terrorism, K-P printers made sure 100% printing of the text books.

Speakers said this during a seminar arranged by Pakhtunkhwa Ulasi Tehreek (PUT) at Peshawar press club on Wednesday.

They informed the printing contracts were awarded to printers in Punjab calling it injustice with the printers and publishers in the province.

President K-P Chamber of Commerce and Industry Zulfiqar Ali said the provincial government should look into the situation of the province.

"We will not allow someone bulldoze our houses and use the material but building houses somewhere else," Ali referred to awarding contracts to printers and publishers in Punjab.

Shakil Qureshi, one of the members of the association said the printing contracts were awarded to publishers from Punjab, which has caused immense problems for people associated with the said business in K-P.