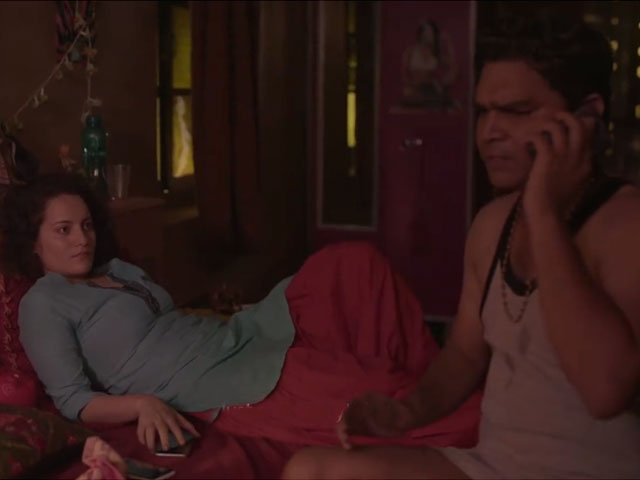 ---
Imtiaz Ali's new short film India Tomorrow provides a refreshing perspective on the lives of sex-workers. The film revolving around a prostitute giving her client advice about the stock market, is a reminder not to judge a book by its cover.

"I deliberately chose a sex worker because very often we feel 'her life is over, poor girls has no scope' but even she can, and very often they do have plans and dreams. So if they can, anyone can," India Times quoted the director as saying.

India Tomorrow starts with a sex-worker occupied with her client, who is interrupted with a phone call about the Indian stock market crashing. Frantically, the man tells his friend to sell all his shares, and minimise his loss.

Imtiaz Ali's 'Window Seat' will make you want to visit Kashmir now




The prostitute talks about the predictability and cause of the crash in the background, only to get hushed by her client who insists this isn't a matter for her wits.

SRK and Anushka Sharma to star in Imtiaz Ali's next




When she keeps going, he realises that she knows what she's talking about. The man asks her if she's taking finance classes, and why she's working as a prostitute and not an investment banker. The woman tells him to worry about himself and not her -- she has a plan.

Pakistani cinema will have an identity of its own: Imtiaz Ali




His inspiring short film reminds viewers that just because someone is working as a prostitute, doesn't mean they don't have the skill or intention to be something else in the future.

"With this short film, I am opening up the doors to the digital world, to have conversations with interested people and organisations. I have these powerful, shorter stories that must be told and now can be told," the Highway filmmaker told Indian Express. 

Ironically, Imtiaz Ali refers to a short-film as "a one-night stand," and a feature film as "your life," Indian Express reported. Asked how he plans to promote the short film, Imtiaz said: "Any budget for the publicity is not available because this is not working on that kind of financial monitory model. But we are promoting it through social media." Also, he feels that short films are always "out there". "And a lot of these short films, they become popular after years. Since it takes such a long time, you don't have to panic and create publicity," he added.

Watch India Tomorrow here:


COMMENTS (1)
Comments are moderated and generally will be posted if they are on-topic and not abusive.
For more information, please see our Comments FAQ