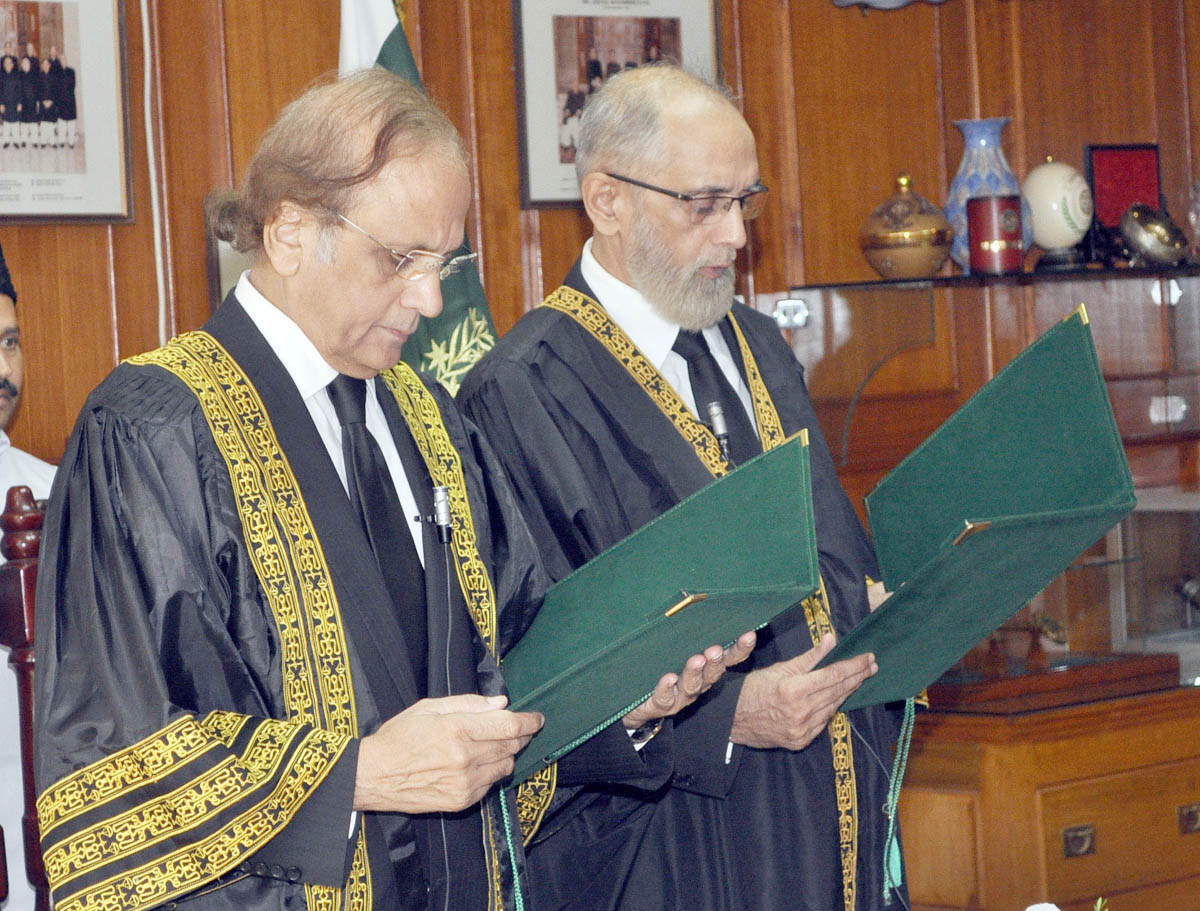 ---
ISLAMABAD:



Pakistan's top judge has said the concept of election through secret balloting is alien to Islam – the religion that hates hypocrisy. "This concept has been borrowed from the West. [In case of secret balloting] we assure every contestant that we will vote for them," Chief Justice Anwar Zaheer Jamali observed on Tuesday.




Justice Jamali was hearing a Sindh government appeal against the Sindh High Court's February 10 judgment in favour of secret balloting in local government (LG) elections. The SHC declared void an amendment by the Sindh government in the provincial LG law whereby secret balloting was replaced with a show of hands for electing mayors, deputy mayors and other LG representatives.

Voters list with pictures to be used in 2018 general elections

Notwithstanding Justice Jamali observed the purpose of an amendment in a law should be betterment of the masses and not safeguarding interests of a government.  "Unfortunately, all governments legislate for their own benefits," he said. "Sometimes it suits governments to hold elections through secret ballots and sometime through show of hands – they make laws according to their needs."




This approach, he said, creates an atmosphere of mistrust in society and becomes a cause of destruction whose burden falls on courts. "The question is why the Sindh government made many amendments in the Local Government Act 2013," he asked.

Earlier, Sindh' additional advocate general (AAG) adopted the arguments of Farooq H Naek, who appeared on behalf of the Sindh government and completed his arguments.

Representing the federation, Additional Attorney General Waqar Rana also opposed the SHC's judgment. Article 226 of the Constitution does not apply to the LG system. "All elections under the Constitution, other than those of prime minister and the chief minister, shall be by secret ballot," reads Article 226. Article 140A was inserted in the Constitution through the 18th Amendment, he said, adding that under this article, LG elections were made mandatory otherwise it was up to the provincial governments to hold LG polls. "The Constitution does not envisage LG elections through secret ballot," he said.

Punjab's AAG referred many articles of Constitution under which elections are held for various offices, including that of the president, prime minister, chief minister, speaker National Assembly and Senate chairman.

Khyber-Pukhtunkhawa's AG Latif Yousafzai said the LG elections completed in the province with the election of mayors and deputy mayors of councils through 'open division of the house'.  "If the apex court declares that Article 226 is applicable to the LG system, then it should not hit the K-P local governments as it is a past and closed transaction," he said.

Balochistan's AAG told the court that on the direction of the Balochistan High Court the LG polls were held through secret ballot. Farough Naseem, the lawyer for the MQM, will start his arguments today (Wednesday).

Published in The Express Tribune, April 6th,  2016.
COMMENTS (5)
Comments are moderated and generally will be posted if they are on-topic and not abusive.
For more information, please see our Comments FAQ