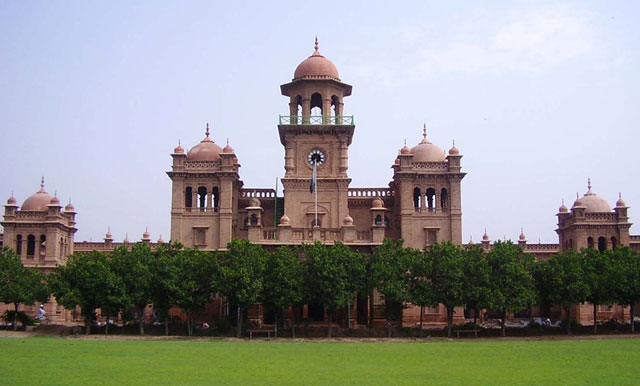 ---
PESHAWAR: Chief Minister Pervez Khattak has approved the allocation of Rs980 million to establish the Centre of Interdisciplinary Research in Materials (CIRM) at Islamia College University in the city.

This was said by Special Assistant to Chief Minister for Higher Education and Information Mushtaq Ghani. According to a handout issued by the information directorate on Tuesday, he was speaking at a seminar titled 'Importance and Promotion of Research Work', at the varsity.




Ghani said the provincial government is taking concrete steps to promote research in public sector universities and realises the importance of technical education to the prosperity of a nation.

Security drill at Islamia college Peshawar spreads panic

"CIRM will be a unique research facility in the province," the document quoted Ghani as saying. "It is difficult to bring improvements in the field of technology. However, with the changing global scenario, only those nations that are scientifically and technologically equipped are likely to survive."

Inked

He drew attention to the importance of technical education to ensure the prosperity of the nation. "University of Haripur has inked an agreement with five schools in Austria," the handout cited the special assistant as saying. "According to the agreement, their model of technical education would be followed at our universities."

On the cards

Ghani added CIRM will not only help students and teachers in conducting research. "However, funds are also being used to grant overseas scholarships under the faculty of development programme," the document quoted Ghani as saying.

The special assistant said the provincial government aims to establish a research centre that is at par with "technologically advanced countries to produce skilled individuals".

Ghani congratulated the organisers and staff of the college for arranging the event. At the end of the seminar, ICU Vice Chancellor Ajmal Khan presented a souvenir to Ghani.

Published in The Express Tribune, April 6th,  2016.