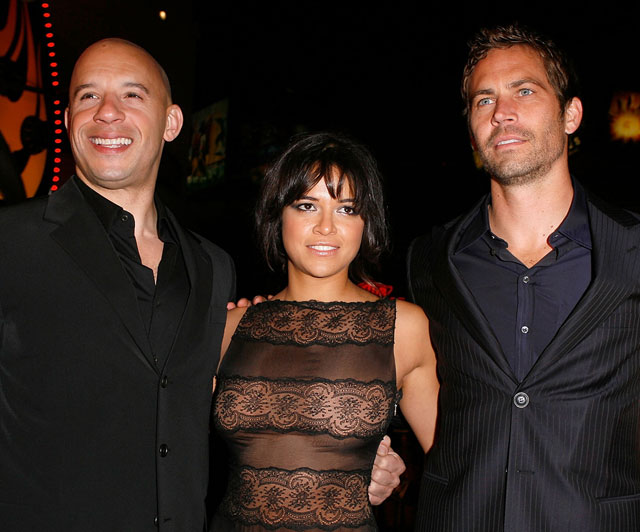 ---
LOS ANGELES: Hollywood actress Michelle Rodriguez, who starred in The Fast and Furious franchise opposite late actor Paul Walker says she felt jealous that the actor died before her.

Red carpet round-up Stars sizzle at the 6th biennial UNICEF Ball

The 37-year-old actress discussed coping with Walker's death in November 2013 in a high-speed accident, for the documentary The Reality Of Truth, reports tmz.com.



Rodriguez and Walker last co-starred in 2015 sequel Furious 7, which was the latter's last project.




The Lost actress said that after losing Walker, she spent about a year coping with it by keeping herself distracted.

"Just physically what could I do to get my mind off existentialism and how transient life is," Rodriguez said.

The actress shared that she went "crazy, nuts, berserk" the summer after Walker died as she tried "to hide from myself".

"My ayahuasca trip made me sad that he left me here. It wasn't a sadness that he's gone. It was more of a jealousy that he's there first," she added.




Sonam takes swipe at Deepika, Priyanka over Hollywood roles

Filming on the sequel Fast 8 started last month and the next installment is slated to release on April 14 next year.