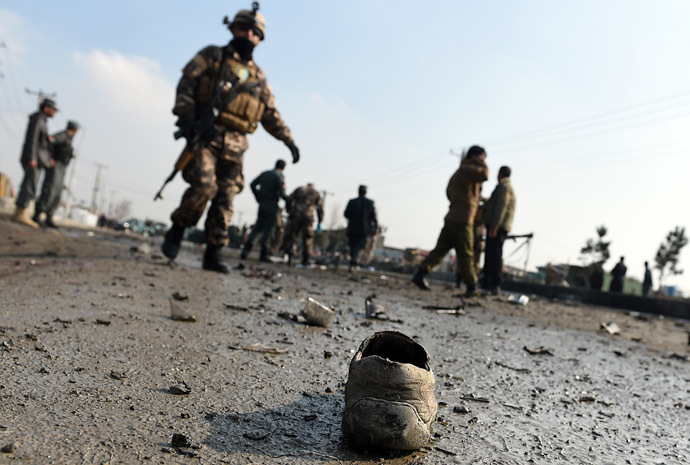 ---
KABUL: A suicide bomber on a motorcycle killed at least six civilians and wounded 22 ON Tuesday when he detonated near a clinic and a school during a police chase in eastern Afghanistan, officials said.

The incident occurred in Parwan province, northwest of capital Kabul, provincial police chief for Parwan Mohammad Zaman Mamozai told AFP.

"We had been tipped off he was coming, he intended to target a police base, but when he found himself being chased by police, he detonated himself in an area close to a school and clinic," Mamozai said.

Afghan Taliban fire rockets at parliament building in Kabul

"Six civilians have been killed and another 22 injured. There is only one policeman among the wounded." Waheed Sediqqi, a spokesperson for the provincial governor, said the death toll could rise, with some of the injured in serious condition.

There was no immediate claim of responsibility, but the Taliban are firmly entrenched in the remote mountainous area.

The insurgents have intensified their violent campaign to topple the Western-backed government since the end of Nato's combat mission in late 2014, multiplying bombings and attacks across Afghanistan.

In February another bombing claimed by the Taliban killed nine civilians and four police in Siagerd district.

Afghan strongmen tame Taliban bastion where US struggled

The Afghan government has stepped up efforts to revive peace negotiations with the Taliban after an aborted bid last summer.

But they have persistently refused to sit at the negotiating table as long as their preconditions are not met, notably the withdrawal of all foreign troops from Afghanistan.