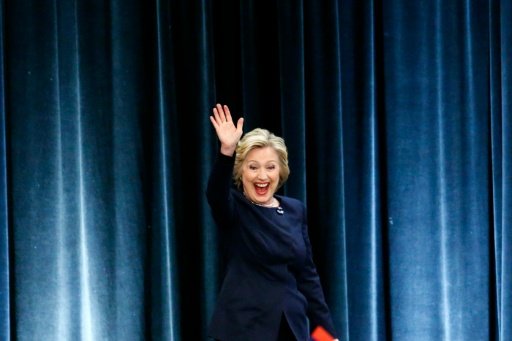 ---
NEWYORK: Democratic presidential rivals Hillary Clinton and Bernie Sanders will face off in a debate on April 14 in Brooklyn, after sparring for days about having a New York debate ahead of the state primary.

The duo accepted CNN's offer to hold the debate in the run-up to the April 19 primary, the network said Monday.

Clinton, Sanders audition for role as anti-Trump candidate

Sanders, who trails in the race for the Democratic nomination for the White House, has been pushing for a debate in New York, where he lags in opinion polls.

"We are glad that she finally has agreed," said Michael Briggs, Sanders? spokesman.

"Sanders all along has pressed for a debate on television in prime time so the greatest number of New Yorkers and Americans may listen to the candidates and decide for themselves who has the best ideas about how to reform our rigged economy and the corrupt campaign finance system."

Brian Fallon, spokesman for the Clinton campaign, tweeted: "Brooklyn. April 14. It's on."

Local television channel NY1 will co-sponsor the showdown.

Donald Trump cancels appearance at conservative conference

Sanders, a self-described democratic socialist originally from Brooklyn, is hanging on in the race for the party ticket and has recently enjoyed a string of primary successes.

He will need to replicate that in the remaining states with the three largest delegate allocations -- California, New York and Pennsylvania -- if he is to stand any hope of pulling off a shock and beating the former secretary of state to the party nomination.